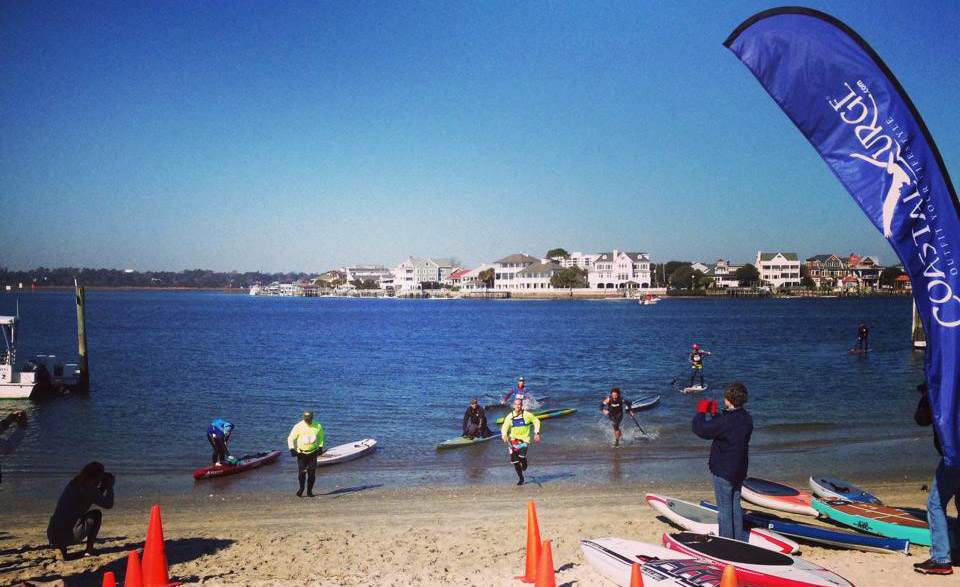 January 17, 2015
by Christopher Parker (@wheresbossman)
RESULTS: 2015 Cold Stroke Classic (It Looked Cold…)
The Cold Stroke Classic lived up to its name once again, with chilly conditions greeting paddlers in Wrightsville Beach today.
In this the 7th annual edition of the Classic, line honours went to a very dominant April Zilg in the women's and Corey Taylor in the men's. Karen Wilson and Jeremy Whitted the runners-up in the 7 miler, which is held in the same neighbourhood as the major Carolina Cup that's coming up in less than 100 days.
In a sign of how much of a mini mecca North Carolina has become for paddleboarding, over 100 paddlers braved the low temps to enjoy some racing action. Apparently yesterday's weather in Wrightsville was a low of -1 and a high of 13. That's bloody cold. That's also Celsius, so for our Fahrenheit loving friends it was between 30 and 55.
Anyway once he's recovered from his marathon prone race, expect some detailed coverage and more pics of the event over on the Mullet.
Men's Elite 7 miler (14′)
1st: Corey Taylor (1:24:40)
2nd: Jeremy Whitted (1:24:45)
3rd: Kevin Rhodes (1:24:47)
4th: Justin Schaay (1:24:50)
5th: Chris Norman (1:24:56)
Women's Elite 7 miler (12'6)
1st: April Zilg (1:33:28)
2nd: Karen Wilson (1:39:59)
3rd: Kim Hillhouse (1:40:17)
4th: Anna Blackbur (1:43:50)
5th: Hilarey Netsch (1:44:42)
FULL RESULTS from all races and divisions