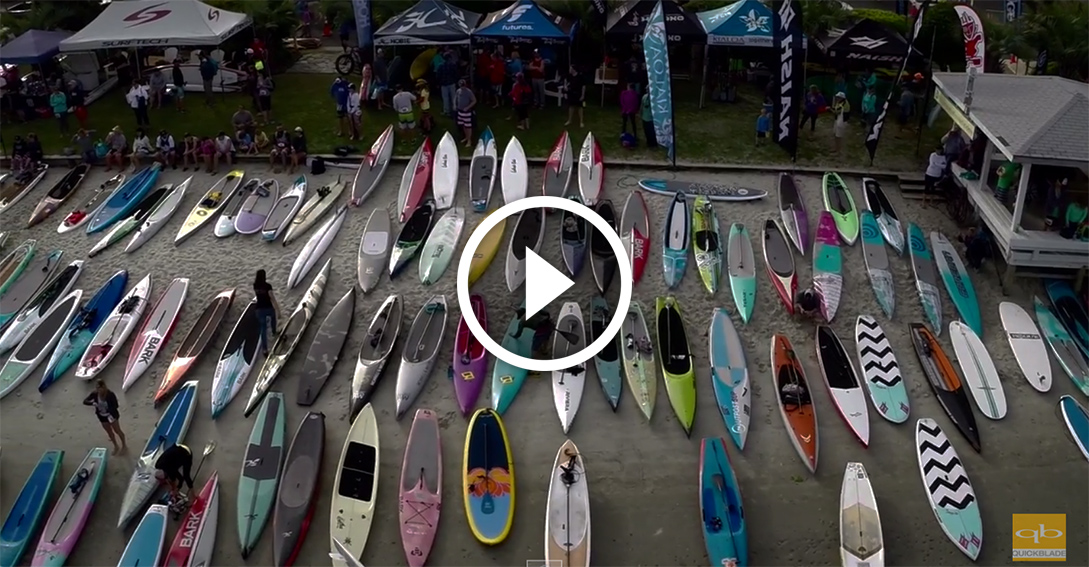 May 20, 2015
by Christopher Parker (@wheresbossman)
Watch This Right Now: Inspiring Edit From The Carolina Cup Via Quickblade Paddles
Stop whatever you're doing right now and watch this awesome Carolina Cup edit. It's only two and a half minutes long but if you're not super stoked to grab your board & paddle and get on the water by the time you're finished, there's something wrong with you.
This clip is courtesy of Pat Myers and Quickblade Paddles. It features words from QB team riders Larry Cain, Jamie Mitchell, Casper Steinfath and the hero of the Carolina Cup, Travis Grant, who outlasted the all star field to salute alongside Annabel Anderson.
Carolina Cup 2015 made headlines for its record setting level of elite competition, however the race has always maintained its grassroots, mass participation vibe. I'm already counting down to Carolina 2016.
This video has everything you need in a SUP racing clip (including some mad drone footage from race start), but it also has a special feel good vibe that perfectly sums up the Carolina Cup.
Casper nails it with: "We share the same passion, we fight for a lot of the same goals, and we definitely have a lot of fun when we're back on land!"