January 9, 2014
by Christopher Parker (@wheresbossman)
UK Set For Its First Ever Unified Race Series In 2014 As 'UK SUP Clubs' Takes The Reins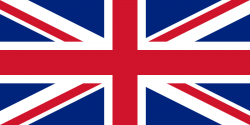 The world of SUP racing is very fragmented, with several different organisations vying for control or influence on our fast growing sport. However it's not just the international level where things get confusing; the situation in many SUP nations is exactly the same, including the UK.
While the racing scene in the UK has been steadily growing the past few years it's also been rather disjointed, with separate races in all corners of the land and no real tour or structure to any of it. That looks set to finally end, with several of the top paddlers officially creating a group to oversee the sport and give it some structure.
UK SUP Clubs formed last month and aims to bring together all the satellite groups under the one umbrella. That in turn has given rise to the first ever structured racing tour, with 10 races in 2014 set to finally decide who the UK's fastest paddlers really are.
The new group was formed after several of the top paddlers (eg. Pete Holliday and Ryan James have been instrumental in getting UK SUP Clubs up and running) grew tired of the fragmentation and realised that for a nation like the UK, which will never have the natural advantages that places like Hawaii and Australia enjoy, would need to get its act together in order to thrive.
I raced in the UK myself last year at the excellent Battle of the Thames event, so I can say from first hand experience that SUP racing is alive and well in the region. The UK is home to several talented paddlers and, now, a legitimate national racing tour as well.
Hopefully other countries can learn from this example and get their own racing series in order.
You can get all the tour dates below (as well as on the Rogue SUP Race Calendar) while you can keep up to date with the latest news outta the UK over on the official UK SUP Clubs Facebook page.
UK SUP Racing Tour 2014:
April 12th
Event: Head of the Dart
Location: Dartmouth
Type: Flatwater Distance
May 3rd
Event: Central SUP's Race
Location: Tamworth
Type: Flatwater Distance
May 17th
Event: Battle of the Thames
Location: London
Type: Flatwater Distance
June 7th
Event: WeSUP's Race
Location: Falmouth
Type: Technical Course
June 21st
Event: Bray Lake Distance Race
Location: Windsor
Type: Flatwater Distance
July 12th
Event: BaySUP's Survivor Series
Location: Bournemouth
Type: Jamie Mitchell Survivor
July 20th
Event: Super SUP Sunday
Location: Hove Lagoon
Type: Technical Race
August 2nd
Event: Norfolk Broads
Location: Norfolk
Type: Flatwater Distance
Dates TBC:
SUP Gower's Technical Race
Jersey Paddle Club's Technical Race