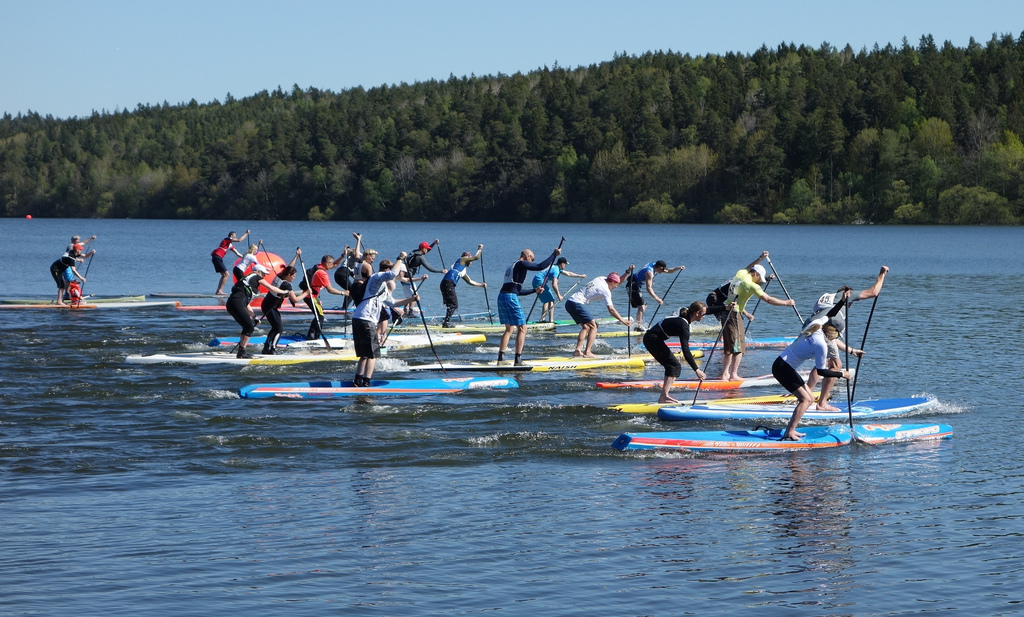 May 18, 2014
by Christopher Parker (@wheresbossman)
The Summer SUP Racing Season Starts In Stockholm, Sweden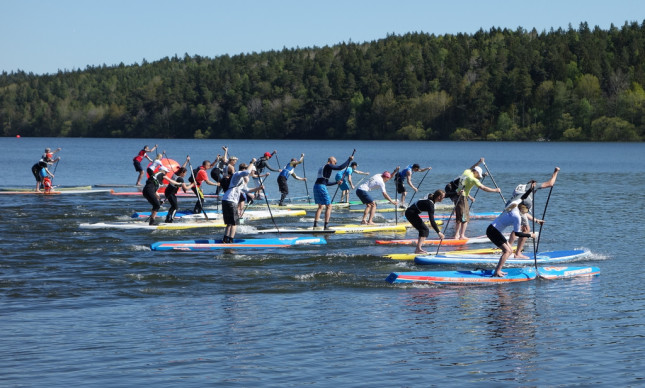 While the main focus of our NSP Euro Tour festivities are the bigger races in France, Germany and Spain, we vow to cover every race in every corner of the continent. One of those corners is in the far north, where the Svenska SUPrace Serien (aka the Swedish SUP Race Series) kicked off in Sweden.
The Swedes have organised an eight race national series this year. The first race of the season went down on Saturday, just outside Stockholm city in the picturesque Sollentuna.
Magnus Lindstedt, who represented Sweden at last year's ISA Worlds and who's been coaching world champ Casper Steinfath, showed he's a class above the rest of the field, comfortably winning both the distance race and the sprints. The story was similar in the women's, with Maggie Engström too strong in both the distance and sprint events.
There are 8 events in the 2014 Swedish SUP Race Series, which also acts as the country's National Titles. More info on the official site and Facebook.
(All photos copyright Peter Sandström)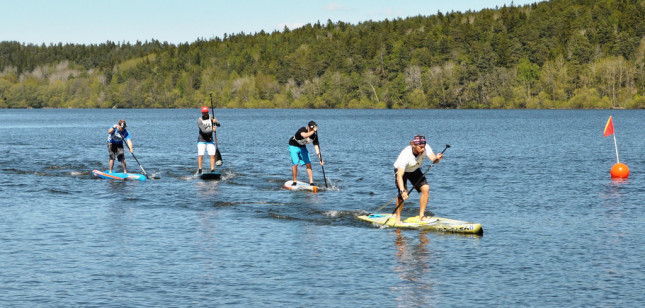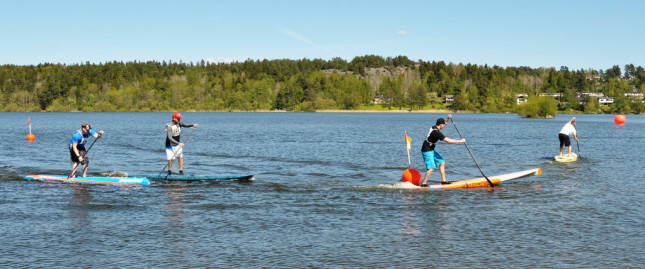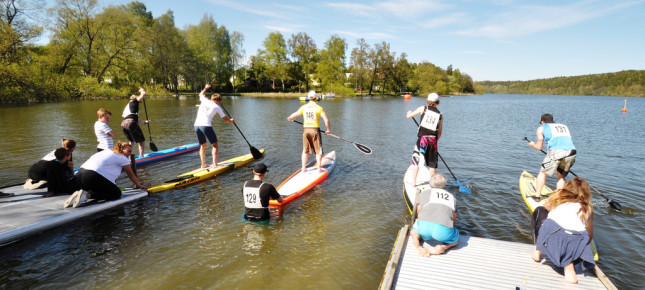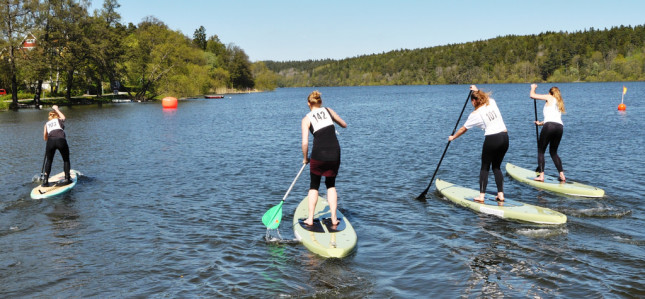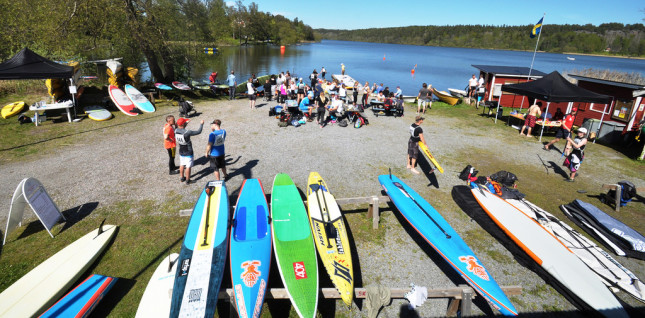 Svenska SUPrace Serien – Race #1 (Sollentuna)
Men's Long Distance
1 Magnus Lindstedt 01:12:14
2 Erik Tehler 01:17:48 (14′)
3 Jacob Westman 01:18:35
4 Johan Möller 01:20:18
5 Ulrik Kursten 01:20:43
6 Mats Ferner 01:21:34
7 Urban Åkeson 01:22:14
8 Christian Teledal 01:22:24
9 Johan Bergqvist 01:23:30
10 Niklas Hultgren 01:24:16
11 Jon Hjertström 01:26:13
12 Kjell Jonsson 01:27:50
13 Peter Anjon 01:29:14
14 Tim Conaglen 01:33:51
15 Daniel Oswald 01:46:14
Men's Sprints
1 Magnus Lindstedt 00:02:07
2 Erik Tehler 00:02:25
3 Jacob Westman 00:02:29
4 Ulrik Kursten 00:02:34
5 Johan Möller 00:02:37
6 Christian Teledal 00:02:36
7 Jon Hjertström 00:02:39
8 Urban Åkeson 00:02:42
9 Niklas Hultgren 00:02:42
10 Peter Anjon 00:02:55
11 Johan Bergqvist 00:02:47
12 Mats Ferner 00:02:50
13 Martin Sjönneby 00:02:54
14 Jesper Sandström 00:02:55
15 Tim Conaglen 00:03:00
16 Kjell Jonsson 00:03:12
Women's Long Distance
1 Margareta Engström 01:28:15
2 Rosi Karlsson 01:38:15
3 Neith Astradsson 01:40:16
4 Eve-Lina Larsson 01:41:48
5 Isabell Lindbom 01:43:18
Women's Sprints
1 Margareta Engström 00:02:53
2 Isabell Lindbom 00:03:04
3 Eve-Lina Larsson 00:03:16
4 Neith Astradssonx 00:03:20
5 Olivia Hedlund 00:03:31
6 Rosi Karlsson 00:03:16
---