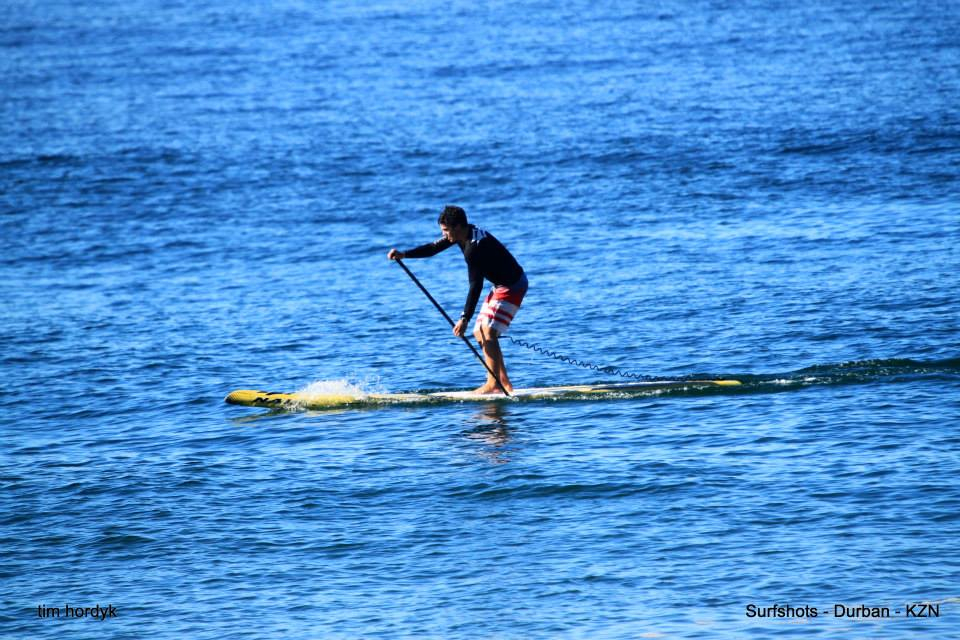 June 15, 2014
by Peter Petersen
South Africa's Ethan Koopmans Stakes An Early Claim For ISA 2015 Selection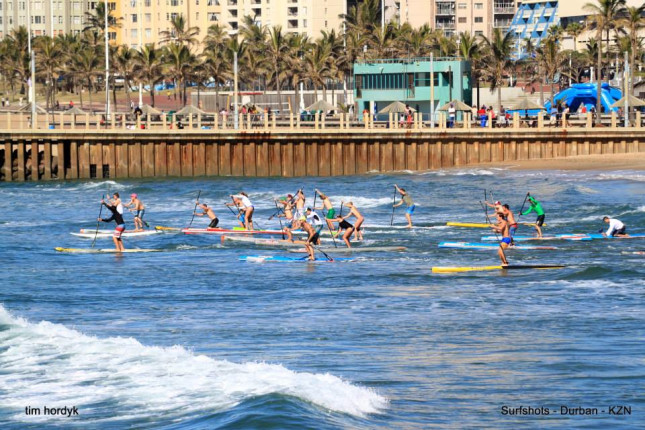 Naish SUP South Africa sponsored and organised the 2nd stop on the South African SUPSA Race Tour last weekend. The racing was held in Durban at New Pier and counted towards selection for the 2015 ISA Worlds. With Dylan Frick doing his duty in Europe, it was up to pre-event favorite Ethan Koopmans to fight off the local Durban paddlers.
Ethan has lifted his game and was untouchable in both the long distance (which was shortened to 4.8km due to time-constraints) and the technical in-out race. Thomas King and Durbanite Brandon Read were out paddled for the podium in the distance race while Kimon dos Santos and Tyran Cooper had a close tussle for second in the tech race.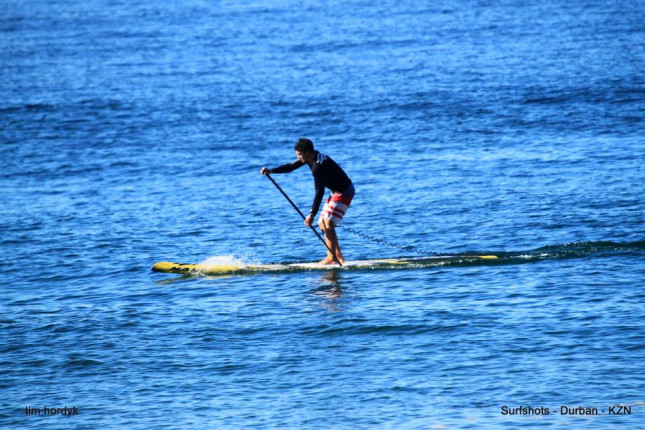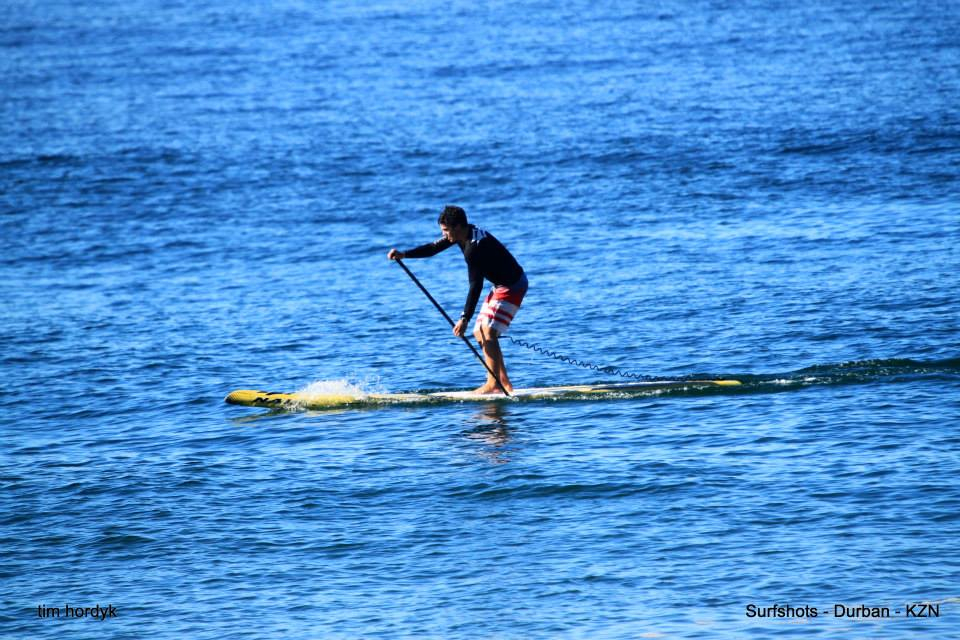 In the ladies, local gal Shelley Bradfield took a convincing win ahead of Tarryn Kyte in the distance race. However Shelley managed to connect with her board in the tech race – this gave her a trip to hospital, 7 stitches and a DNF… and left the win and overall title to Miskha Steyn.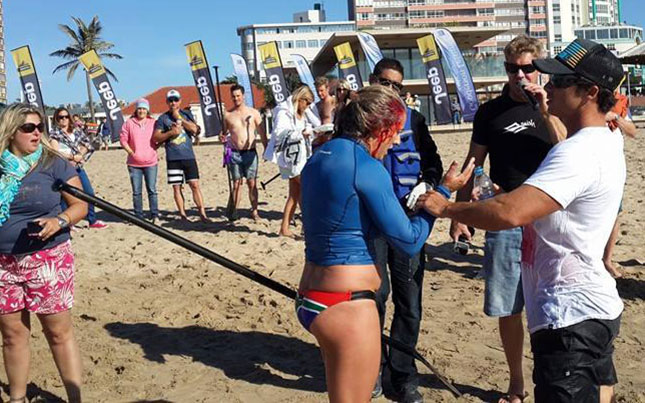 The tech race was held in quite challenging onshore winds with 3-4ft waves hitting the middle sand-bar with some consequence – this split up the field quite a bit and we had a couple of dinged boards.
Check out the video below to see how it all looked or scroll down to see results and current South Africa SUP Race Tour standings.