January 15, 2014
by Christopher Parker (@wheresbossman)
The Feelgood Event Of The Year Is Back: Here Are The Dates For Race The Lake Of The Sky 2014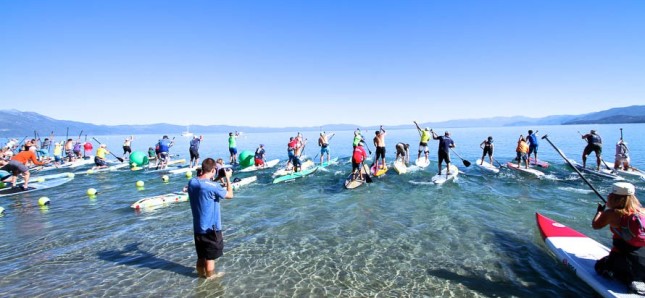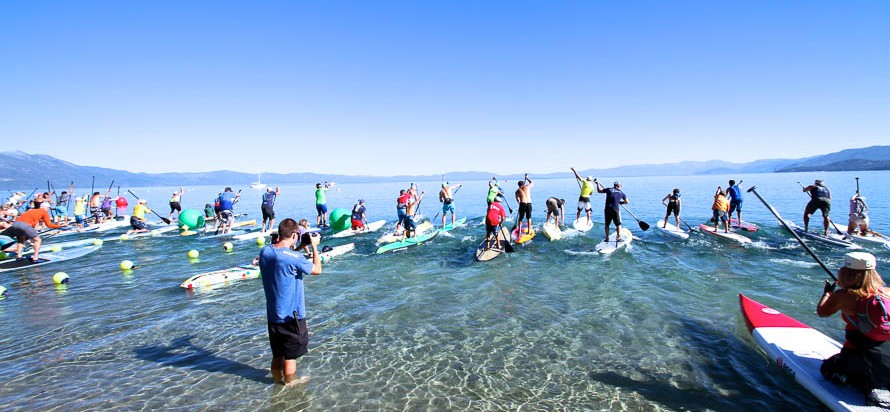 One of the most loved events of the year is officially back for 2014, with Lake Tahoe's "Race The Lake Of The Sky" releasing dates for their third annual event.
The 2014 Race The Lake of the Sky will happen on the weekend of June 27th-29th. The actual racing takes place on both Saturday and Sunday, while there's a VIP party on the Friday night. Formats will probably look similar to last year, which saw middle distance, long distance and kids' races, as well as the epic SUP Cross event (which features actual starting gates that are permanently fixed in the water).
Those dates puts RTLOTS just one week after the big Payette River Games over in Idaho, so for those not heading to Europe, this could be a great Midsummer double header.
Every paddler I talked to who was at Race The Lake of the Sky last year said it was one of their season highlights, so I expect a big turnout at South Lake Tahoe in five months time. We'll keep you posted when we find out more about the 2014 event, but for now pencil June 27-29 in your calendars.
And in case you missed it, here's a recap of the 2013 Race The Lake of the Sky:
http://www.youtube.com/watch?v=Hv7pDjHVASA
---
Need more Stand Up Paddling race dates? Check out the Rogue SUP Race Calendar…