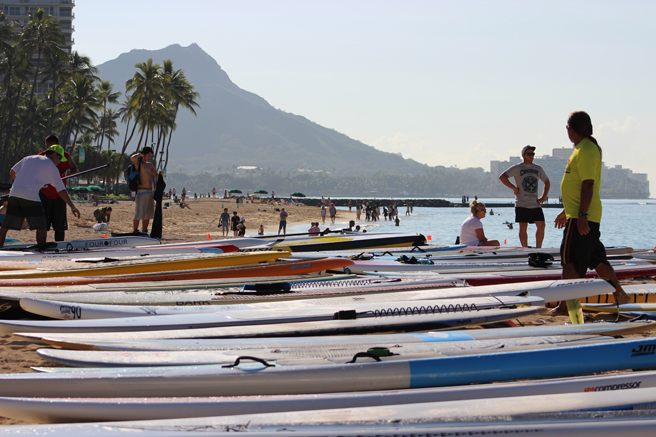 February 25, 2014
by Christopher Parker (@wheresbossman)
Hundreds Paddle For A Good Cause In Waikiki (Race Against Skin Cancer)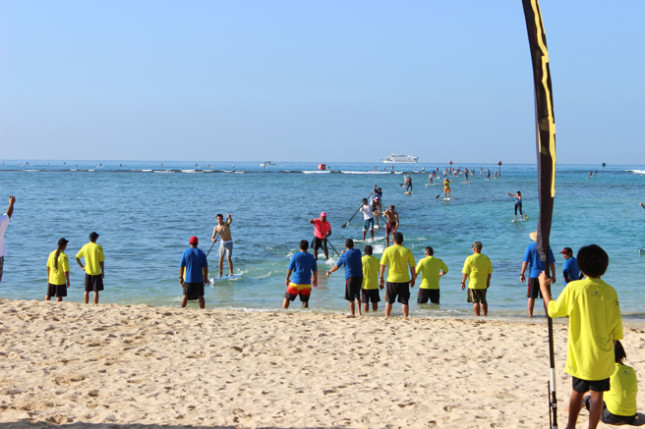 Over 100 paddlers hit Waikiki on the weekend for the 2nd annual Race Against Skin Cancer. The 2.4 mile course stretched from Kaimana Beach to Duke Kahanamoku Beach, with conditions picture perfect for a day on the water.
In a race that was more about having fun and continuing to raise awareness of skin cancer, Ed Wheeler was the first over the line on his Unlimited, while Jenn Lee was the quickest of the girls on her 14 footer. There were also solid performances by Kione Dahlin, Kaihe Chong and Kelsa Gabehart.
At a time when SUP racing is getting all serious and professional, it's great to see fun charity events such as this still getting mass participation.
More details and pics over on the Xcel blog or get the complete list of finishers from PSE Results.
---
Wanna see more Stand Up Paddleboarding race results? Check out Race Results by Riviera: