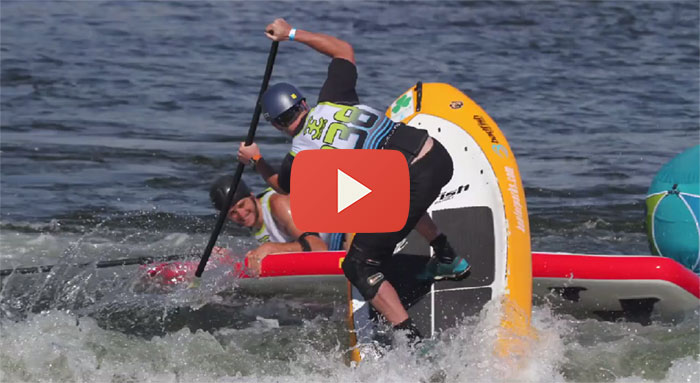 July 7, 2014
by Christopher Parker (@wheresbossman)
Payette River Games: More Carnage On The River (aka Team Boardworks Goes To Idaho)
http://vimeo.com/100036602
Another week, another cool edit from the Payette River Games. From the moment this race was announced we knew it'd produce some awesome highlights and it certainly delivered. Carnage On The River we nicknamed it.
And this clip from the Boardworks crew might just be the best one yet. While we've seen a bunch of very slick highlight reels from Idaho over the past couple weeks, those all focused on the myriad of festivities on offer in Cascade. This one however is almost entirely SUP (which in my very biased opinion was the big highlight of the weekend… except for maybe the axe throw… actually yeah it was definitely the axe throw).
Boardworks was well represented in Idaho through both their "Badfish" river SUP line as well as the Infinity crew. I saw their boards everywhere.
In the men's race, Boardworks' whitewater hero and all round champion bloke, Mike Tavares, came veeery close to winning the whole event, eventually settling for third overall. Likewise Slater Trout from the Infinity stable was very impressive, taking out the downriver sprint and a little unlucky not to finish higher than equal 4th overall.
So anyway enjoy the clip above and start counting down to the 2015 Payette River Games (which are already announced: June 18-21 in Cascade, Idaho).