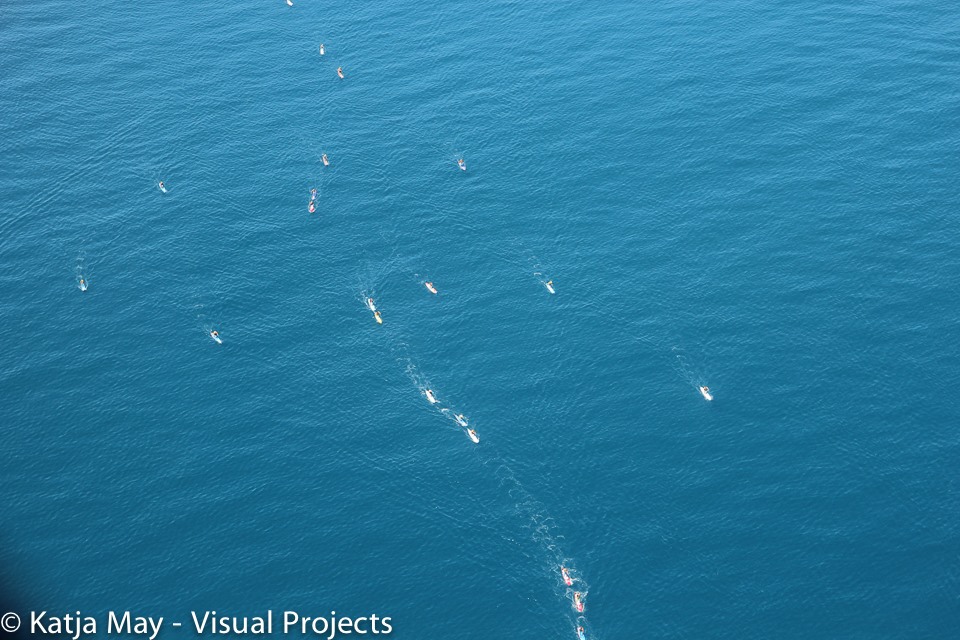 January 25, 2014
by Christopher Parker (@wheresbossman)
[RESULTS] New Zealand SUP Champs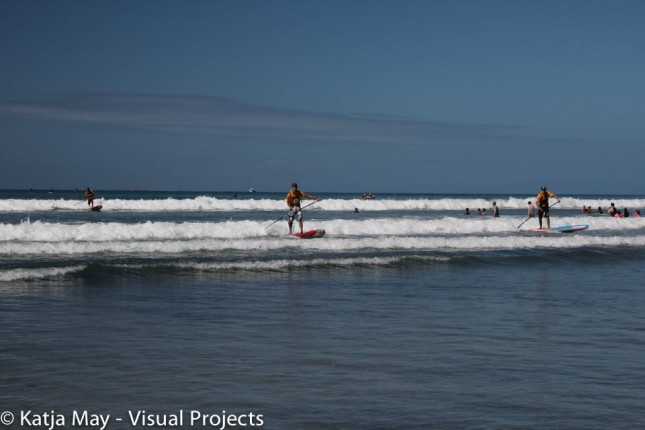 The 2014 New Zealand SUP Champs have just wrapped up at Ōhope Beach on the North Island, with two full days of racing deciding who the national champs are, who gets the bragging rights for the next 12 months and who has the potential to represent NZ at the upcoming ISA World Champs in Nicaragua.
Saturday featured a unique distance race, where paddlers were ferried 15km straight out into the ocean, lined up for the start and then hammered it straight back to land. It would have been perfect if the expected onshore wind came up, but instead it turned into a flatwater affair. However it's still a pretty cool concept that, apart from the tricky logistics involved, I'd love to see replicated at other events. Meanwhile Sunday saw a BOP-style SUP race.
World beater Annabel Anderson was too strong in the women's races, adding a couple more trophies to what must be a very crowded cabinet. On the men's side the results were split, with half the guys on 12'6 boards and half on 14 footers. There were also different winners on each day, so it's not entirely clear who won the overall championship or who picked up a potential invite to the ISA Worlds in Nicaragua.
Check out the winners below and you can find more photos on the official Facebook page.
*****
2014 NZ SUP Champs – RESULTS
SURF RACE
12'6 Men
1st: Paul Jackson
2nd: Armie Armstrong
3rd: Shane Baxter
12'6 Women
1st: Annabel Anderson
2nd: Pea Strickland
3rd: Jo Aleh
12'6 Juniors
1st: Trevor Tunnington
2nd: Oliver Houghton
3rd: Jack Evans
14′ Men
1st: Jeremy Stephenson
2nd: Troy Huston
3rd: Josh Nixon
Masters
1st: Shane Murrell
2nd: Mark Houghton
3rd: Mark Orams
DISTANCE RACE
12'6 Men
1st: Marcus Hansen
2nd: Paul Jackson
3rd: Anthony Willis
12'6 Women
1st: Annabel Anderson
2nd: Pea Strickland
3rd: Jo Aleh
12'6 Juniors
1st: Trevor Tunnington
2nd: Oliver Houghton
14′ Men
1st: Armie Armstrong
2nd: JP Tobin
3rd:Mark Rennie
Masters
1st: Gavin Houghton
2nd: Mark Houghton
3rd: Stuart Murray
---
Wanna see more results? Check out Race Result by Riviera for the complete archive…