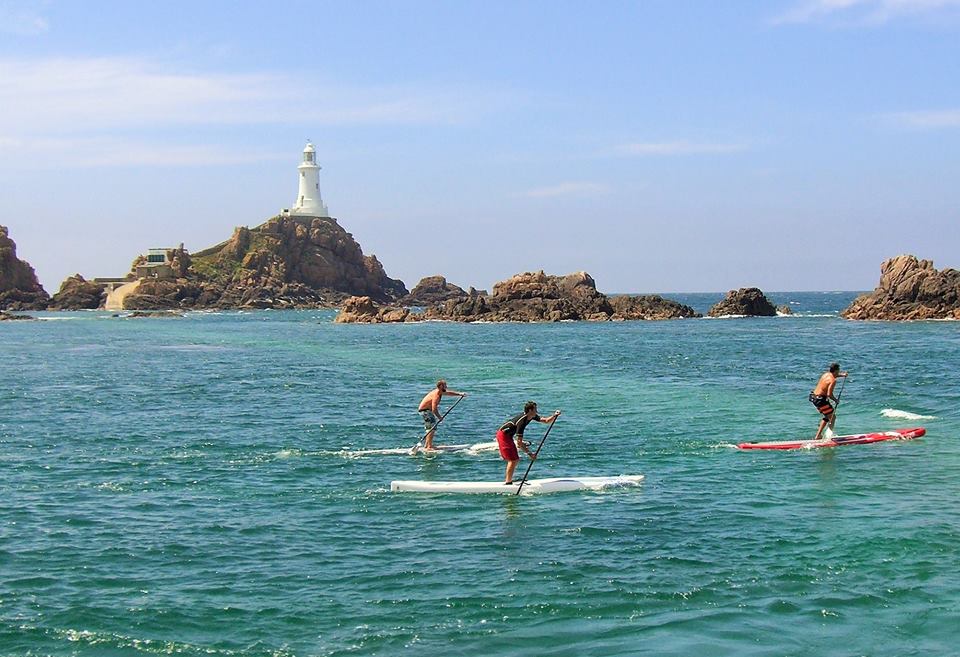 July 23, 2014
by Christopher Parker (@wheresbossman)
Greg Closier Wins On The Island Of Jersey, Which Looks Like A Pretty Cool Spot To Paddle…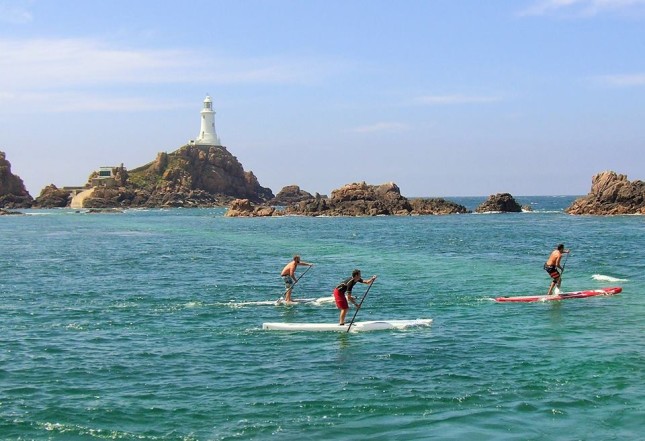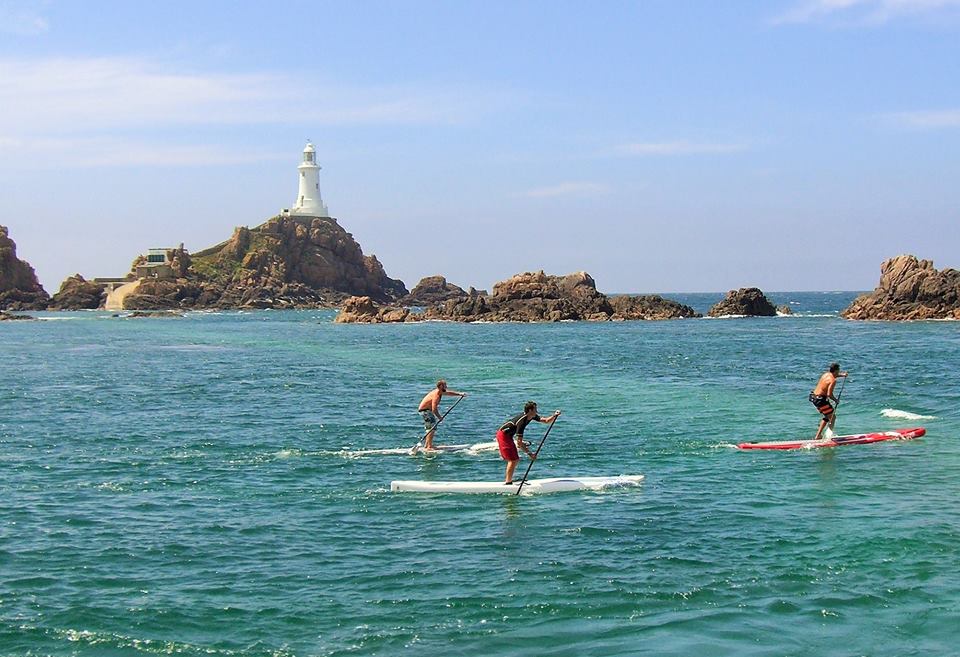 Jersey. No, not that Jersey, Jersey the island. The one near France that's part of the UK.
Well apparently Jersey the island has a pretty darn good SUP scene. I've already met quite a few paddlers from the channel isle on my travels, especially at some of the Euro races, though now we get a great glimpse at what the races are like on Jersey itself.
Frenchman Greg Closier made the short trip across to the island on the weekend, where he battled against the locals to claim the Heritage Paddle Race, an historic event that dates right back to the 60s. 

I spoke to Greg after the race and he was very enthusiastic about the potential for SUP on Jersey: It may be a small island but it's got a good local crew and some awesome locations for paddling, plus there are already some good young kids and juniors coming through which is great to see.
Here's the race recap, results and some cool pics from organiser Mark Creedon:
---
Whilst many of the world's and Europe's top paddlers were battling it out in Germany this weekend, after being invited by friends Greg Closier travelled to the small Island of Jersey to complete in a paddle race that first took place in 1963. During the flat summer months the surfers in the 1960s paddled 5 miles up the coast in what may be one of the oldest paddle races in the world.

In recent years the race has been resurrected and is now known as the Heritage Paddle Race and is open to any paddle craft. This year there were over 80 entrants and 43 SUPs. Jersey has a rich SUP community and many of their paddlers compete in Europe in the World Series Events and in the UK.

The morning dawned with glassy conditions but by the time the race started a good breeze has picked up making the upwind ocean conditions tricky and bumpy with plenty of backwash off the rocks. The leading pack of Greg Closier, Aaron Rowe, Andre Le Geyt, Chester Mackley and Jason Stole all soon broke away from the others. By half way Greg had broken away from Aaron after picking up a few bumps. Once navigating the tricky causeway section that can suck dry on the reef near the lighthouse the race headed into St Ouen bay where the wind was more side on. By then Greg has built a good lead on Aaron and rounded the final marker which was straight down wind into the beach, to take the win in the 5 mile race

Paddlers as young as 10 years old did the open ocean race and in particular young Sam Axford should get a special mention for completing the course in 1hour 26 minutes.
---
http://vimeo.com/101500782
RESULTS: 2014 Heritage Paddle Race, Jersey
1st: Greg Closier (0:49:26)
2nd: Aaron Rowe (0:51:01)
3rd: Andre Le Geyt (0:52:11)
4th: Chester Mackley (0:54:43)
5th: Jason Stolte (0:56:07)
6th: Alan Fernando (0:57:48)
7th: Tim Tredant (0:58:57)
8th: John Harvey (1:00:08)
9th: Robin King (1:01:32)
10th: Ben Chapman (1:03:16)
11st: Jo Hamilton-Vale (1:04:07) [1st female]
12th: Mark Creedon (1:04:42)
13th: Chris Bates (1:07:17)
14th: Steve Ascroft (1:13:22)
15th: Justin Alberto (1:13:41)
16th: Kevin Mansell (1:14:41)
17th: Zak Harbison (1:15:15)
18th: Dale Fischer (1:16:12)
19th: Matt ruane (1:18:03)
20th: Jo Bennett (1:19:21) [2nd female]
21st: Laurie MacGregor (1:19:58) [3rd female]
22nd: Simone Goode (1:20:58)
23rd: Verity Thomas (1:21:15) [4th female]
24th: Jay Vibert (1:21:54)
25th: Tim Liddiard (1:25:12)
26th: John Godel (1:25:44)
27th: Adrian Lane (1:26:08)
28th: Sam Axford (1:26:44)
29th: Richie Langford (1:26:54)
30th: Libby Gardner-Hillman (1:27:08) [5th female]
31st: Darren Blake (1:28:46)
32nd: Andrew Woodward (1:30:47)
33rd: Elsa Fernandes (1:33:15) [6th female]
34th: Paddy Ruane (1:34:25)
35th: Peter Chapman (1:38:25)
36th: James Phillips (1:40:15)
37th: Tim Axford (1:40:41)
38th: Lisa Mansell (1:45:27) [7th female]
39th: Steph Seymour (1:45:51) [8th female]
40th: Jeremy Phillips (1:50:21)
41st: Nicky Mansell (1:58:46) [9th female]
42nd: Mark Juste (DNF)
42nd: Sophie Vellam (DNF)