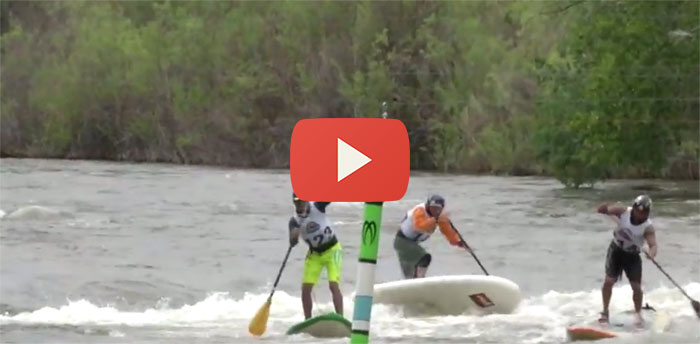 June 16, 2014
by Christopher Parker (@wheresbossman)
Countdown To Idaho: Highlights From The FIBArk To Get You Ready For Payette
So in case you've been living under a rock, you'd know the Payette River Games is set to kick off in just a few days. This event has the chance to make river SUP racing a much more mainstream part of our sport, drawing in ocean athletes such as Travis Grant, Kai Lenny, Jamie Mitchell and Candice Appleby, while simultaneously getting plenty of media attention with its $50,000 prize purse and grand lineup of festivities.
However the PRGs aren't the only whitewater SUP race in America, as we've quickly learned in recent weeks. Last weekend it was the GoPro Mountain Games, while yesterday the FIBArk event – apparently America's oldest whitewater festival – showcased what SUP'ing in whitewater looks like.
Check out this cool video recap from the gang over at SUP the Mag. We'll have the full results up for you shortly, but it looks like Mike Tavares and Dan Gavere both put in solid efforts.
Looks like a lotta fun. The Payette River Games will look slightly different than this one though – we'll be on 12'6 boards instead of the all rounders used in the FIBArk and Mountain Games (which may actually mean even more carnage).
If you wanna see exactly what it's gonna look like, tune into the LIVE WEBCAST of the PRGs that's gonna be streaming all weekend here on SUPracer.com.
http://instagram.com/p/pR5AH9mKkM/