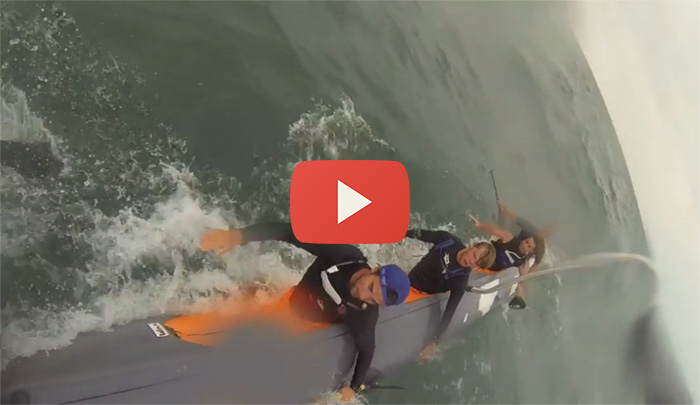 June 11, 2014
by Christopher Parker (@wheresbossman)
Euro Tour, Week 5: Wine And Camels In Spain, Outrigger In France
After a big weekend in Bilbao, which saw some heroic paddling on the water and some equally heroic consumption of patxaran off of it, the Euro Tour crew have enjoyed a few days of R&R this week.
From Bilbao, half the crew headed eight hours north to the central coast of France, where this weekend's big Oleron Island Paddle Challenge will be hoping for some good downwind conditions. Meanwhile the other half headed an hour south down the Spanish coast to the laid back, chilled out surf town of Noja, which is hosting the 4th annual DEEP SUP Race from Friday to Sunday.
The crew that went north included Casper Steinfath, Eric Terrien, Titouan Puyo, Leo Nika, Vincent Verhoeven and Dylan Frick. Most of those guys made a stop over in the famous surf town of Hossegor, where they met up with local waterman and NSP team rider Rico Leroy for some outrigger fun.
Despite some of these guys never having paddled an outrigger before, they looked right at home. Except for the part at the 2 minute 50 second mark…
Meanwhile, in Spain… I joined up with the Aussie crew of Jake, Angie and Jacko, as well as the best paddlers from Spain, to prepare for this weekend's race in Noja.
From the moment we arrived we were given the royal treatment in this awesome little slice of the Spanish coast. The Spanish know how to do the hospitality thing.
I'm not sure if the highlight was paddling through the caves, the wine tour or the camel rides on the beach.
http://instagram.com/p/pHcHlyyskn/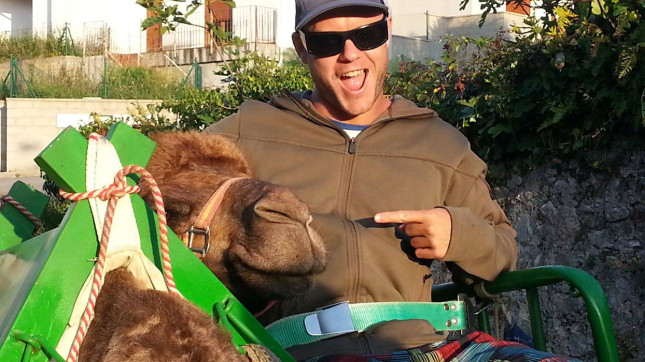 We're all loving our little break in Noja and while this won't be the biggest race of the Euro Tour, it'll definitely be one of the funnest. If you're planning a trip to Europe next year, pencil this one into your calendar.
I'm guessing the Aussie Fanatic trio of Jake, Jacko and Angie will be very hard to beat in the 14km distance race on Saturday and the BOP-style Beach Race on Sunday. Though with over 130 paddlers expected for the race, I'm sure there will be a few Spanish dark horses who step it up and give the big names a scare.
Here's how the Noja race looked last year. Let's hope for some similar conditions on the weekend:
---