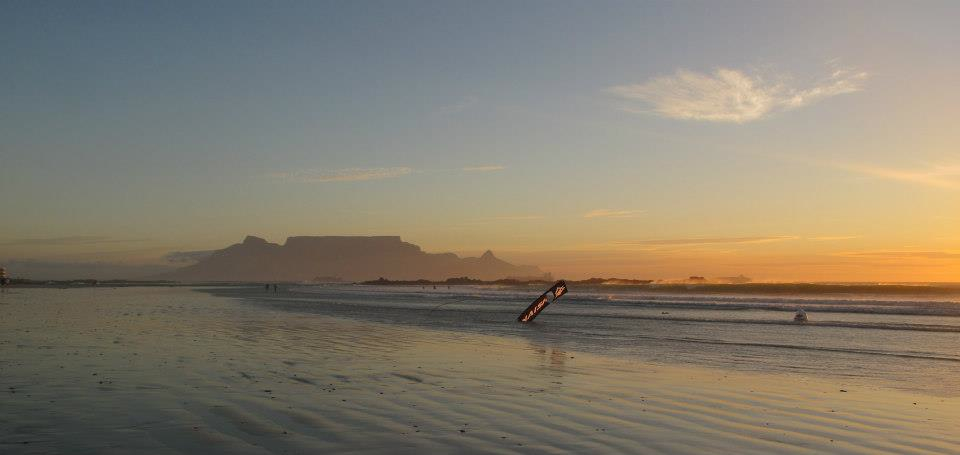 October 9, 2014
by Peter Petersen
Downwind Racing Season Returns In Cape Town, South Africa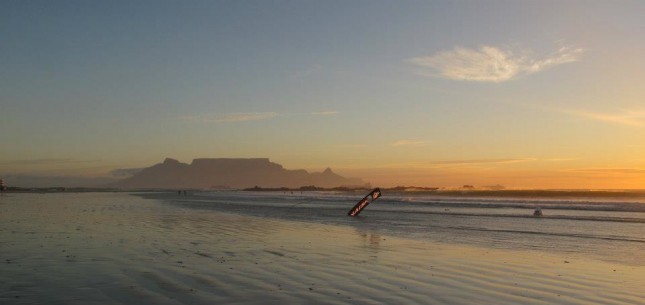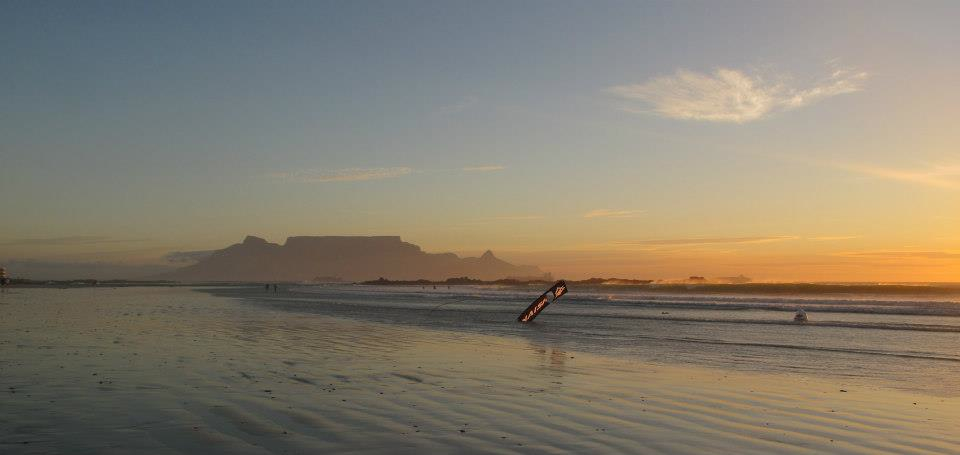 October marks the beginning of summer in Cape Town and with it, the return of the PRIMI Naish Downwind Dash race series. Now in it's 15th year (with SUP being included for the past five years), the classic Milnerton to Big Bay Downwinder is run every Wednesday night for 10 weeks, from October through mid-December and another 10 weeks from mid-January to March.
Last night's season opener had soft winds with 12-23 knots and a 3-4ft swell running. Some of the guys had been training as much as mother nature had allowed in previous weeks, but winds are still a bit fickle this time of year so for many, this was the first downwind run since last summer.
Conditions we very contestable with decent little runners building from a few hundred meters into the course. The shore break did catch out one or two paddlers but as competitors got out the back and further down the course, there were non-stop bumps to be had.
Pre-event favorite Ethan Koopmans, who is still a junior at 17 years of age, set a blistering pace off the start and would never to relinquish his lead. Ethan eventually cleared the field by over four minutes! His arch-rival Dylan Frick is frolicking in the Hawaiian waters around Turtle Bay for the Stand Up World Series event this weekend – and word has it he'll be hanging out there for a while – opening the door for Ethan to bag some more wins in coming weeks.
Tom King, who recently won the SUP surf trials at the Stand Up World Tour in Huntington Beach, California, proved he is pretty handy on a downwind board as well – placing 2nd and narrowly edging out local stalwart Greg Bertish.
Tom's fiance, Tarryn Kyte, dominated the women's race and placed 14th overall, finishing ahead of Monica Wohgemuth and Maleen Hoekstra. A few of the faster ladies from previous seasons didn't manage to make this race, though we hope to see them back on the runs in coming weeks.
With Ethan still being a junior it was hard work for our runner-up juniors Joshua Robertson and Kimon Dos Santos, both of whom are slightly off their best as yet – pretty sure they will close the gap once they get a few more runs in coming weeks.
Ethan is planning to hit Maui next July with a view to do the Molokai 2 Oahu and is going to use this summers Cape Town downwinders to hone his downwinding skills even further. Judging by his first outing he is off to a good start!
We look forward to the rest of the races coming up – if you are visiting Cape Town, make sure you come by and take part in one of the best downwind race series on planet SUP!