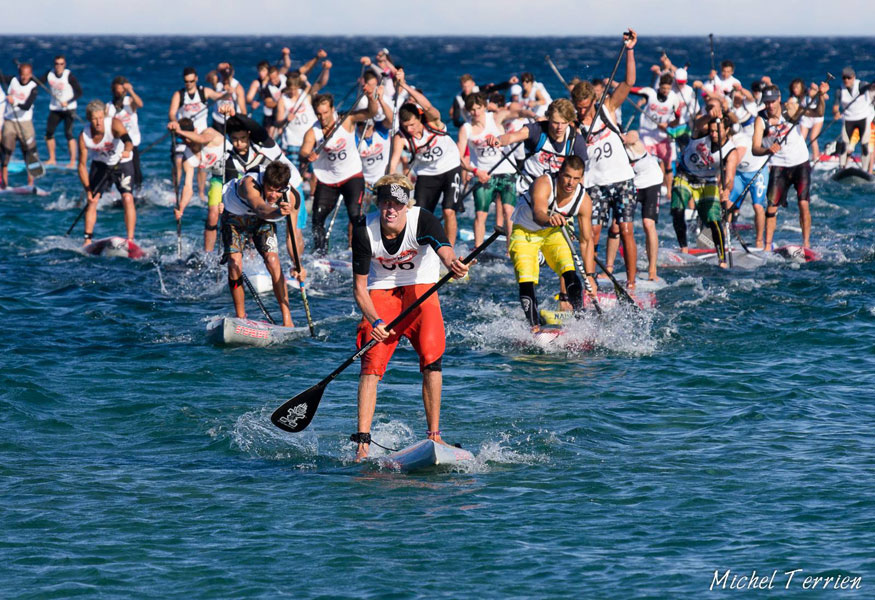 January 2, 2014
by Christopher Parker (@wheresbossman)
Good Luck Making The Top 14 Of 2014…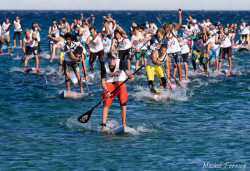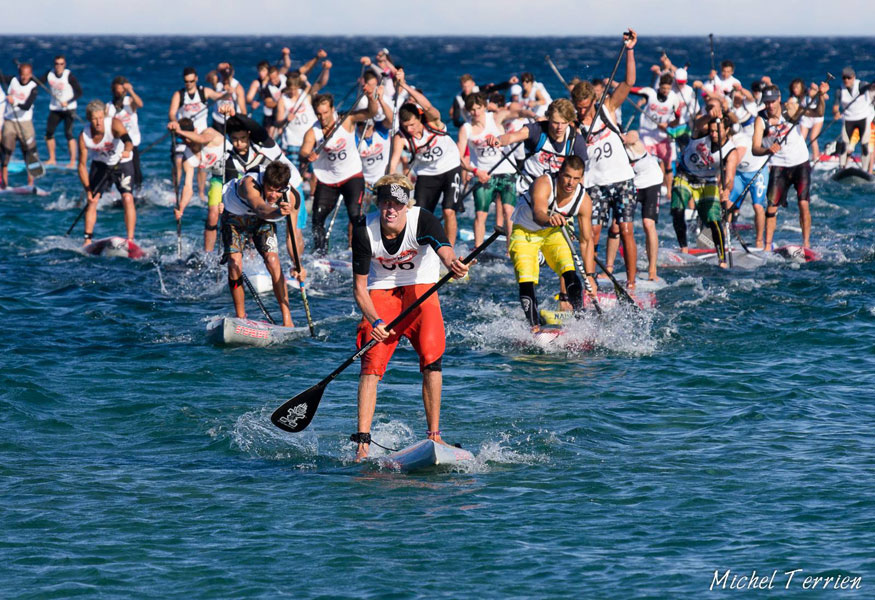 Jamie Mitchell. Fernando Stalla. Kelly Margetts. Ryan Helm. Kody Kerbox. Riggs Napoleon. Paul Jackson. Chuck Glynn. Slater Trout. The list could go on and on, but what do all these guys have in common? Apart from being exceptionally fast paddlers, they also ALL missed out on the Top 13 of 2013.
Yep, good luck making the Top 14 of 2014…
In fact good lucking making the Top 20 or even Top 30 this year, because I see 2014 as being the year when things get serious. There are going to be a record number of truly elite guys and girls (many of whom you haven't even heard of yet) chasing record prize money across the globe. It's when the term "pro paddler" may actually start to mean just that.
Consider this:
– Record Prize Money…
The prize money was higher in 2013 than ever before, but only marginally, whereas in 2014 we're going to see a dramatic jump. There's a SUP race on some random river in the middle of America that's offering $50,000. At the same time across the Atlantic, 10 days of racing in Germany (Lost Mills and the SUP World Cup) will offer roughly the same amount. Throw in the Battle of the Paddle, which I believe will look very different in six months time (including on the prize money side) and you've got a lot of money at the world's best. Finally the Stand Up World Series is promising $25,000 at all seven events this year, for a total of nearly $200,000 across the season. We're still a long way from sports such as surfing, but this could be the year that "professional paddler" finally means just that.
Some very rudimentary number crunching suggests that the top dozen events will have around $350,000 on the line this year. Granted that's still less than one single pro surfing event, but it is a pretty big jump for our humble little sport. Throw in two dozen middle-tier events that'll combine to produce an additional $250k or so and we're suddenly well over the half a million dollar mark.
– Finally a Real World Champion?
The SUP World Series (aka the only serious attempt at a global SUP racing tour),  is looking like it will finally get its act together in 2014, finally attract the big names its been so obviously missing and actually produce the first legitimate SUP Racing World Champion.
– Deep Payouts…
Apart from the $25,000 it's promising at each event, the World Series has another big change in store this year: payouts will go all the way down to the 16th placed finisher on the men's side. Personally I think that's a little deep and spreading the prize money too thin, but it does bring our sport somewhat closer to the surfings of the world, where payouts go all the way down and even the second-tier guys can at least pay for their trip. Again, $25k is slightly different to the half a million odd dollars at each ASP pro surfing event, but it's a good start and rewards paddlers that are just outside the top four or five in the world but are actually the ones helping prop up the big events.
– Crossover Athletes 
I get the feeling 2014 will be the first year where athletes from other paddling sports finally cross over en masse, or at least begin to. We've already seen the Danny Chings and Travis Grants of the world move from outrigger to stand up, we've seen Jamie Mitchell win big races on his feet the same way he did on his knees (prone paddleboarding), and we even had a kayak Olympic Gold Medalist (Krisztina Zur) in the women's Top 13 of 2013.
So crossing over into SUP is hardly a new thing, but there's still only been a handful of athletes make the switch.
What happens when Eastern Europe realises that sprint canoeing (C1/C2 in the Olympics) is a dying sport and that SUP racing offers a relatively similar but perhaps more secure future? What happens when the world's best kaykers and surf skiers realise there are careers to be made in the next five years of the SUP's continued (hopefully) growth? What happens when flatwater racing takes over ocean racing in terms of prize money, and suddenly all those men and women that fly down the Olympic rowing course won't have a disadvantage against the ocean paddling community. When all that happens, SUP racing is going to get really serious.
– Fast Rising Young Guns…
The kids are coming, and I'm not talking about the established Maui crew either (Kai/Connor/Zane/Kody/Slater). Australia, France, California, South Africa, Brazil, Tahiti… Almost everywhere there's a serious SUP racing scene, there are some serious kids coming through the ranks that will be standing on the podiums this year and, just maybe, even taking out some of the biggest races in the world.
– And on the flipside: A Very Hungry Older Guard.
Maybe they have a renewed sense of urgency as they get older. Maybe they realise SUP could be entering a golden age where careers and legacies will be forged. Maybe they feel the kids haven't paid their dues yet. Or maybe they just enjoy being the best in the world and will work their asses off to get back there. Whatever motivates them, I know that guys like Danny Ching and Jamie Mitchell are very keen to reassert their presence at the top of the food chain.
I could go on and on with examples of how the sport is changing, but you get the point: SUP racing is growing fast, it's changing fast and I believe 2014 will be the year the scales tip over and things get serious.
I still believe the Top 14 of 2014 will have many of the same names from the Top 13, but at least half the list (if not more) is going change. And just outside that bubble things will really change. Guys you've never heard of will be all over the Top 30. Unfamiliar faces will be standing in front of you on the podiums. There'll be new young guns staking their claim while reinvigorated older guys showing they've still got what it takes.
And they'll all be chasing uber-record prize money.
It's going to be an incredibly competitive year in the world of SUP racing. I'm already dreading creating the Top 14 of 2014: There are going to be three dozen guys and a couple of dozen girls that will legitimately lay claim to a spot.
Should be a fun season.