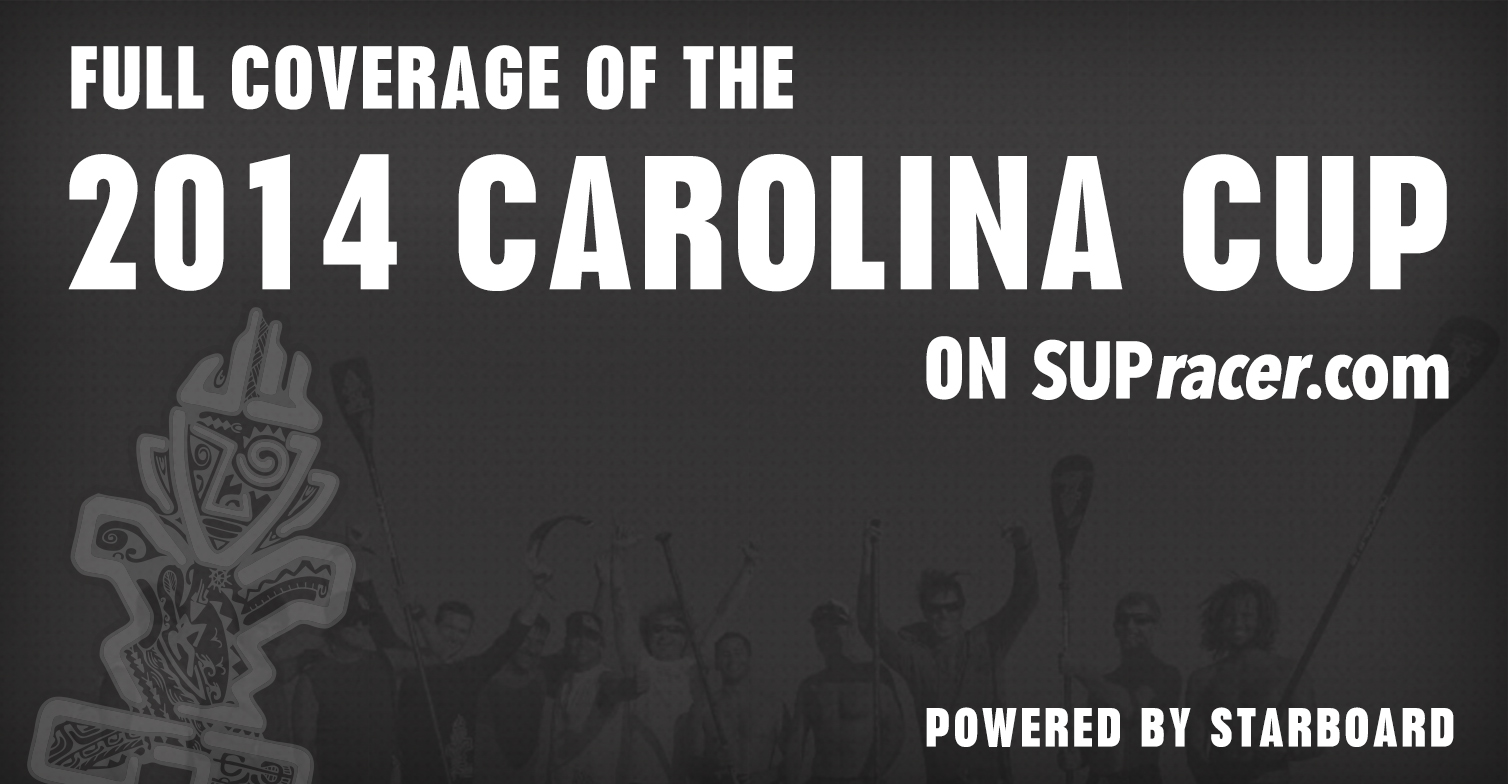 April 17, 2014
by Christopher Parker (@wheresbossman)
Countdown To Carolina: Less Than 10 Days 'Til One Of The Biggest Events On The Calendar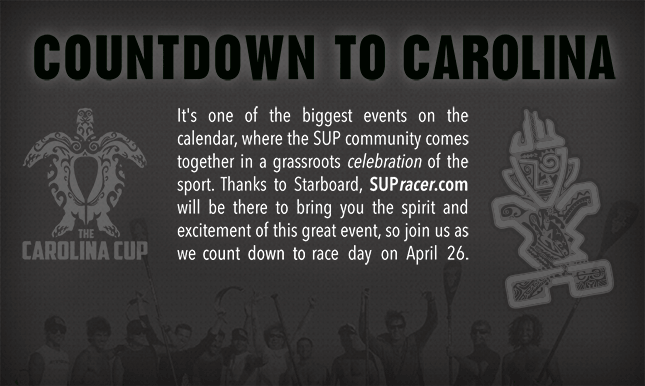 We're less than 10 days out from one of the biggest and best races of the year: The 2014 Carolina Cup.
Over the past few years, the Carolina Cup has grown from a regional race into a big international event. It attracts hundreds of recreational paddlers as well as dozens of the world's fastest. However it still has that community spirit and the organisers still go out of their way to make you feel welcome, no matter whether you're a first timer or a world champ.
I believe the Carolina Cup highlights what makes this sport so great, which is exactly why SUPracer.com will be there in Wilmington, North Carolina to help bring you the event as it happens. Our full coverage of the 2014 Carolina Cup begins right now. You'll be able to follow all the action on our Carolina Cup mini site, which is powered by the generosity and support of Starboard.
See that cool little countdown timer over there on the side? (if you're on a mobile, switch to desktop view…) That'll be ticking away up until 10:15am on Saturday 26th April, which is the exact starting time of the 12.5 mile Elite Graveyard Race.
But the Elite Race is just one part of this huge event. The Carolina Cup draws everybody from big names such as Danny, Connor, Travis, Georges, Jenny, Annabel, Candice, Slater, Jamie (yeah you get the point… stacked field… this is going to be one hell of a race) through to the dark horse locals, the stoked out weekend warriors and all the way across to those first timers who just wanna get out on the water and have some fun.
The Carolina Cup is more than just a race, it's an event. And the event is a true celebration of the grassroots nature of this sport. These are the kind of events that make the world of stand up paddling so fun to be a part of.
So team SUPracer.com will be camped out in Wilmington, North Carolina all week, bringing you behind the scenes interviews, previews, predictions and a live blog on race day itself. Oh and there will be pics. Lots and lots and lots of pics…
So if you can't make it to Carolina don't worry: Along with other great websites out there, SUPracer.com will deliver the 2014 Carolina Cup straight to you.
The Countdown To Carolina has begun.