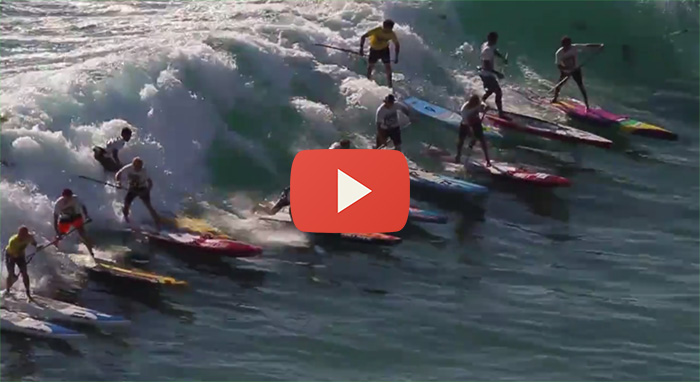 A Very Slick Battle Of The Paddle Edit (Including The New Sport Of 'SUP Limbo')

While there have been endless Battle of the Paddle highlight reels in the past week, a new clip out today is one of the slickest yet. Created by Chainsaw Productions for the SIC crew, the video shows Team SIC training at Salt Creek on the eve of the Battle before getting down to business in the Elite Race.
Takes a little while to get going but there's some awesome race footage near the end. I love the impromptu game of SUP limbo at the 3:34 mark (Livio Menelau almost gets his head taken off by the paddle), while we also get to see that awesome party wave in all its glory.
Speaking of the party wave, here's another look at the little gem of a clip that SIC Instagram'd last week:
http://instagram.com/p/txnPYIRJva/