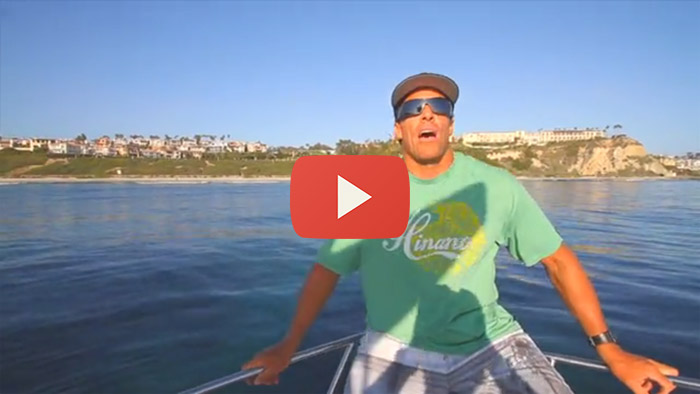 June 2, 2014
by Christopher Parker (@wheresbossman)
[VIDEO] Riviera Take A Boat, Some Big Names And A Drone To Preview The Battle Of Salt Creek
Well that was freakishly good timing.
Just a few hours after we posted our First Look at the 2014 Battle of the Paddle Course Maps, the crew from Riviera Paddlesurf finished uploading their special new video: A preview of the BOP's new venue at Salt Creek.
The Riviera guys, along with everyone's favourite man-child Chuck Patterson (plus a few other big names) recently took their boat, boards and drone camera to Salt Creek to inspect the area. On what looked to be a perfect sunny day (is it ever not summer in SoCal?), the gang captured some amazing shots and cool insights about the place we're all gonna be hanging out on the first weekend of October.
In short: Everyone seems pretty excited about the new venue. Looks like a beautiful beach and has the potential to host an all time race if conditions play along.
There's also a few shout outs in there to Sparky and the Rainbow family for all they've done for the paddling community. Let's never forget that this guy basically bankrolled the sport of SUP racing as we know it.
After watching this video I'm even more excited about the 7th annual Battle of the Paddle California. If this year's BOP gets waves and weather anything like what the Riviera crew got for their clip, this is gonna be an awesome event.
---
NEXT READ THIS:

Battle of the Paddle Salt Creek: First Look At The 2014 BOP Course Maps