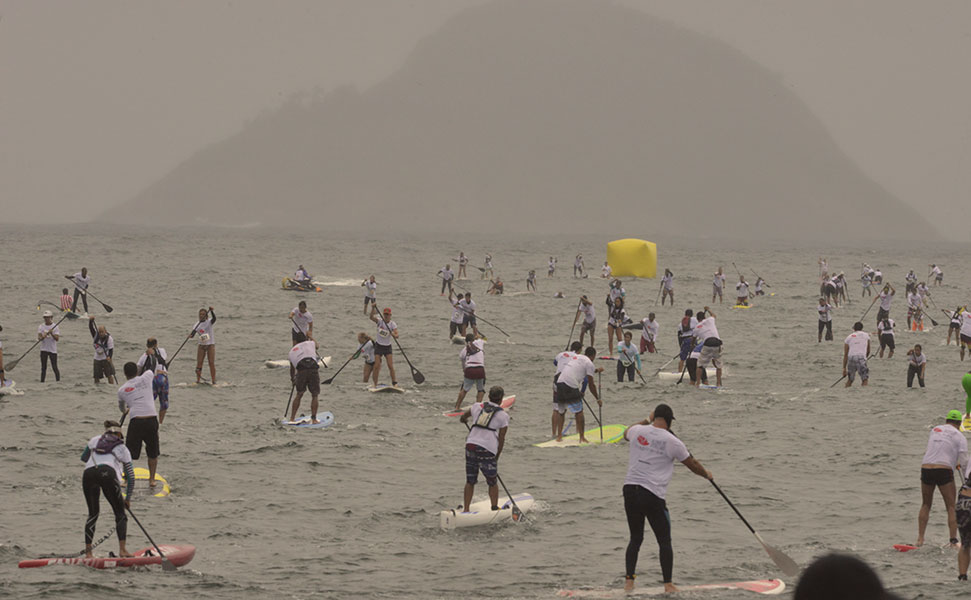 May 25, 2014
by Christopher Parker (@wheresbossman)
200+ Paddlers Show Why Brazil Will Soon Be A Paddling Mecca
The Aloha Spirit festival was held just north of Rio de Janeiro on the weekend and, in another sign that SUP is growing very strong in Brazil, attracted over 200 paddlers despite the uncharacteristically gloomy skies.
Brazil's best-known international paddler, Vinnicius Martins (who podium'd in Nicaragua earlier this month and is a regular on the World Series) took out the win for the local Art In Surf team. While in a sign of things to come, the junior division was won by Mistral team rider Kainoa Texeira. On an inflatable.
It's great to see the sport thriving in emerging markets.
http://instagram.com/p/oZPKmePwXQ/
When you think stand up paddling you immediately think California, Hawaii and Australia.
Maybe because English isn't the first language, maybe because it's so far away from the traditional paddling nations, but Brazil doesn't get the credit it deserves.
Even when you think about the second-tier nations that are closing in on the Aussies and Hawaiians, it's usually countries like France that get the first mention.
But I think Brazil will be right up there in a few years' time. It's still not on the same level as Australia or Hawaii in terms of talent, but it's definitely closing the gap.
There's already a huge SUP scene in the country and I'm pretty sure it'll be one of the top paddling meccas in the near future. Their national team finished 3rd overall at the recent ISA Worlds, the country has been home to a World Series race the past two years, while Brazil also hosted the first ever Battle of the Paddle to be held outside the United States.
The country is also mad about surfing, which is generally a pretty good indicator for SUP potential. In Brazil the surfers are treated like rockstars and the sport gets way more airtime on TV than the traditional marks such as Australia and the USA.