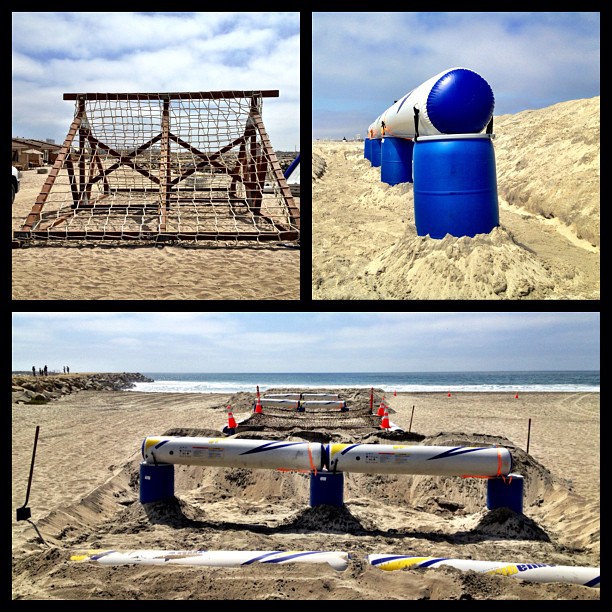 September 14, 2013
by Christopher Parker (@wheresbossman)
[RESULTS] Chuck Patterson's Torture Chamber (AKA Water Warrior Beach Festival)
We're down here at Camp Pendleton Marine Corps Base for the debut of the Water Warrior Beach Festival, a brand new event that features an interesting concept in SUP racing: The Amphibious Assault Elite SUP Race, which combines traditional SUP racing with a military-style boot camp to produce a bizarre, punishing race course that's a whole lotta fun.
The Amphibious Assault, complete with rope climbs, sand crawls and other obstacles, is the branchild of pain-loving Chuck Patterson, who has spent the past two days building a SUP course designed to hurt and humble some of the world's fastest paddlers…
The action is in the water all day while the main event, the Amphibious Assault Elite Race Final, should be happening around 2pm Cali time. So keep checking back for results as they happen and find out who survived Chuck Patterson's Torture Chamber…
UPDATE: The event has just wrapped up and we've posted early results below. Full results, pics and a recap of the madness coming later. That was punishing… but a lotta fun.
There are also some epic shots on the Riding Bumps Facebook page, including one of some dude in a blue cap who looks like he's about to die.
*****
2013 Water Warrior Beach Festival RESULTS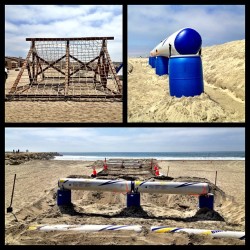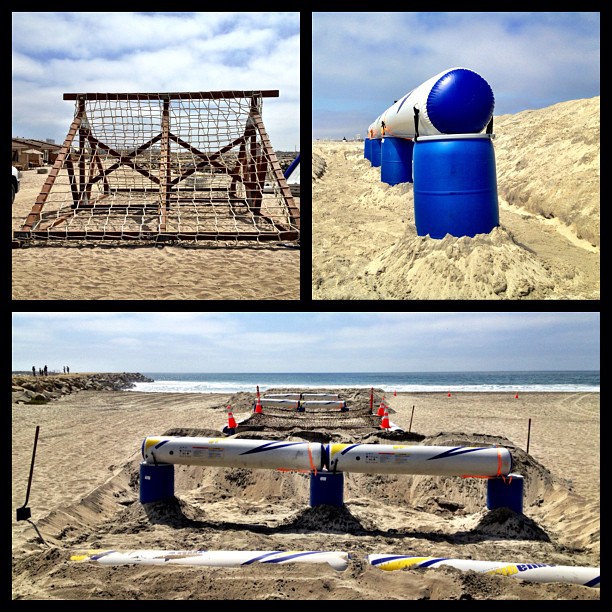 Amphibious Assault Elite SUP Race
MEN
1st: Connor Baxter
2nd: Zane Schweitzer
3rd: Toby Cracknell
4th: Matt Becker
5th: Riggs Napoleon
6th: Noa Ginella
7th: Kody Kerbox
8th: Sean Poynter
9th: Shawn Fejerang
10th: Christopher Parker
…
WOMEN
1st: Annabel Anderson
2nd: Lucy Bell
(click here for full results from all the races)