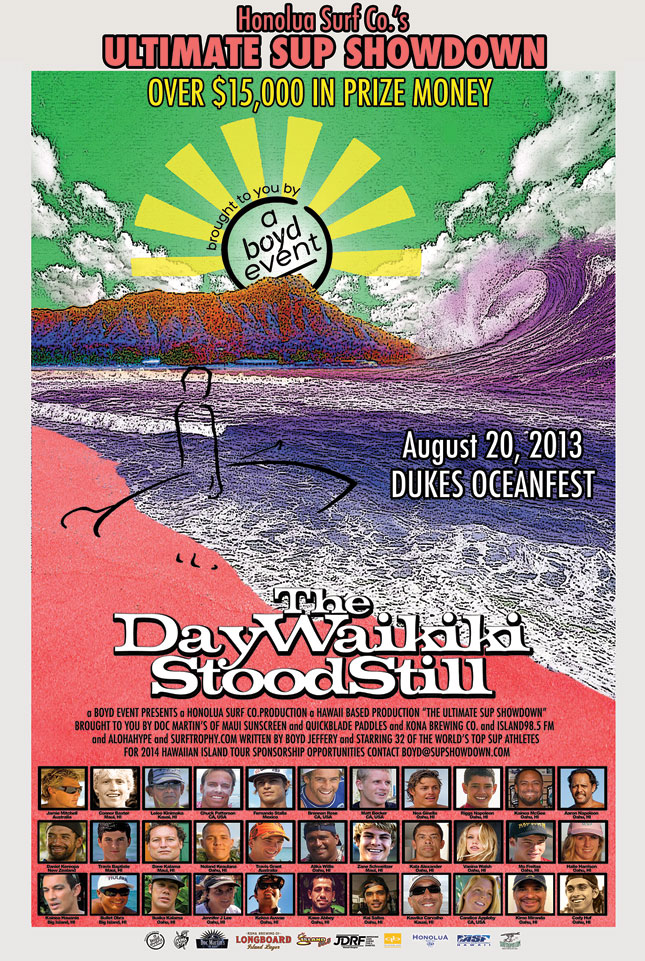 August 20, 2013
by Christopher Parker (@wheresbossman)
So This Is Happening Today…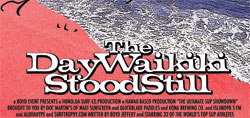 A few names you may just be familiar with are heading down to the beach in Waikiki this morning for a brand new event that's still shrouded in mystery but could deliver a lot to the sport of Stand Up Paddling.
The Ultimate SUP Showdown debuts at Duke's OceanFest here in Hawaii today and features a pretty stellar roster. Just a few of the paddlers that'll be competing include Jamie Mitchell, Connor Baxter, Travis Grant, Zane Schweitzer, Matt Becker, Chuck Patterson, Noa Ginella, Riggs Napoleon, Aaron Napoleon, Mo Freitas, Vanina Walsh, Travis Baptiste, Candice Appleby and a whole bunch more. Meanwhile doing the roaming beach interviews is the man himself, Dave Kalama.
Not a bad score for the Showdown's first ever event.
But what can we expect?
Nobody is entirely sure, but as we mentioned in the Ultimate SUP Showdown sneak peek, the event is a combo of SUP surfing and SUP racing. There's both a surf contest and a race in the morning, with the top 8 from each going through to the "Showdown" finale in the aftenroon. The Showdown is basically a race that forces paddlers to go through the surf as much as possible (the organisers' goal is to make a race that favours the surfing specialists as much as the racing specialists…). The surf forecast for Waikiki isn't looking particularly massive though, so while it's exciting to see the inaugural event get underway, we probably won't get to see the SUP Showdown format in all its glory just yet.
No matter what happens though, we'll keep you posted later today with not only the race results but also our impressions of this unique new event as a whole. This could be the start of something big…