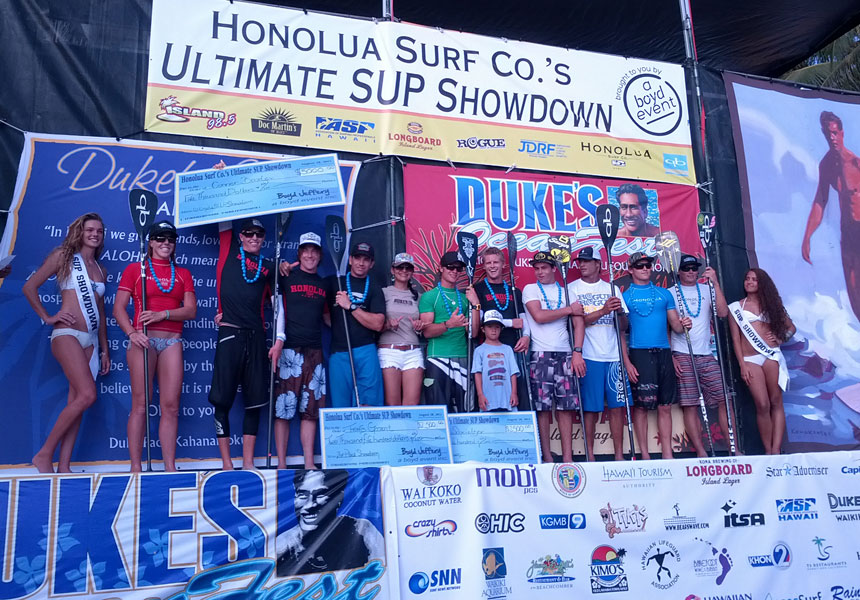 Connor Baxter Wins The First Ever "Ultimate SUP Showdown"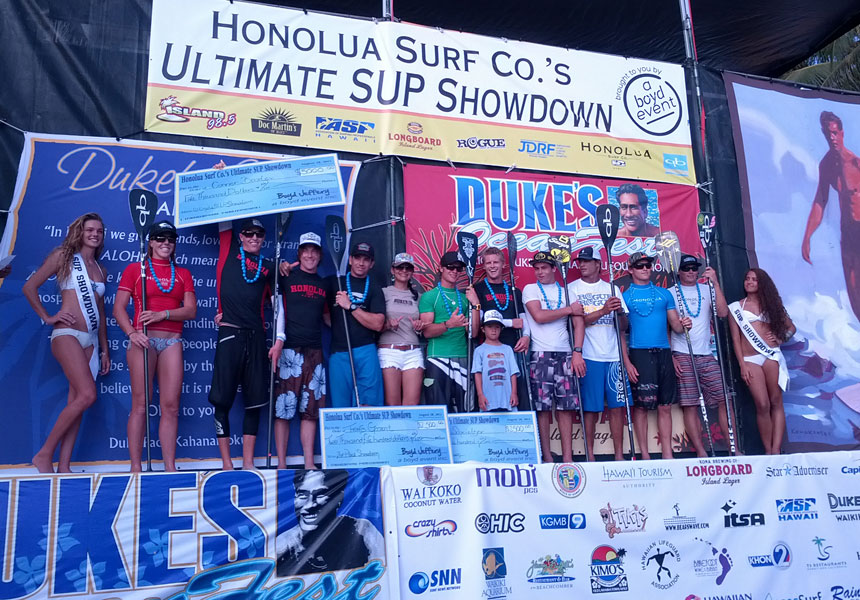 We've just wrapped up the first ever "Ultimate SUP Showdown" here in Waikiki, an event that featured a stack of the world's best and a new format that could be the start of something big.
The event had three parts: in the morning there was a SUP surf contest and a standard SUP race, then the finale, aka the "Showdown" was another race in and out through the surf. The waves at Waikiki didn't exactly cooperate, so we didn't get to see the full potential of the format, but even without waves the event was definitely a success. Plus the paddlers put on a super exciting show, especially in the Showdown final when it was a classic battle between Connor Baxter and Travis Grant right to the line.
We'll have a full recap, photos and videos up shortly, but for now here are the main results for now…
Ultimate SUP Showdown RESULTS
1st: Connor Baxter
2nd: Travis Grant
3rd: Zane Schweitzer
4th: Matt Becker
5th: Mo Freitas
6th: Jamie Mitchell
7th: Noa Ginella
8th: Fernando Stalla
9th: Brennan Rose
10th: Riggs Napoleon
11th: Aaron Napoleon
12th: Noland Keaulana
13th: Kaeo Abbey
14th: Ikaika Kalama
1st female: Candice Appleby
2nd female: Jennifer Lee