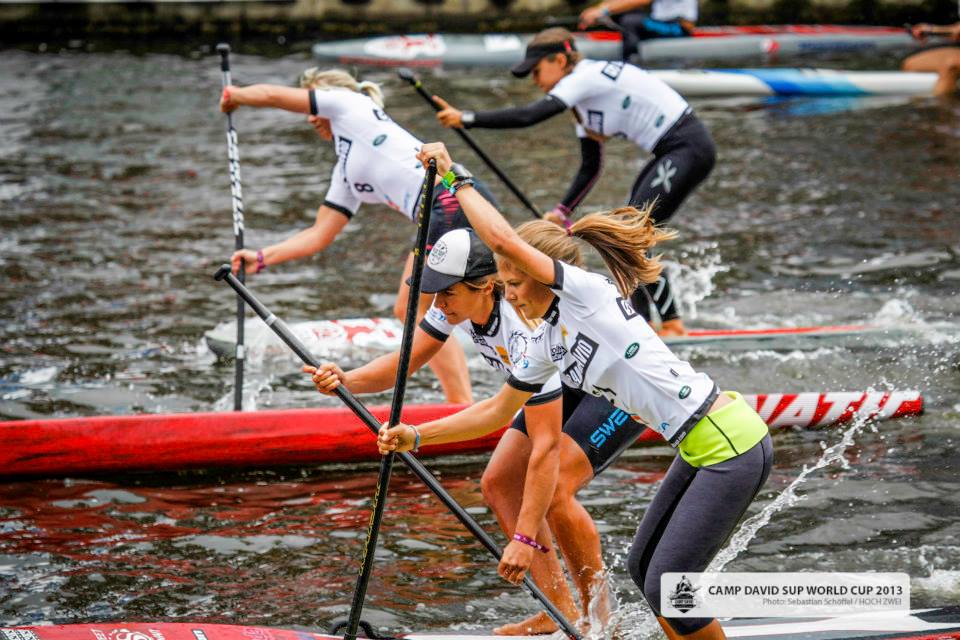 Kai Lenny, Annabel Anderson Win The SUP World Cup In Hamburg (FINAL RESULTS)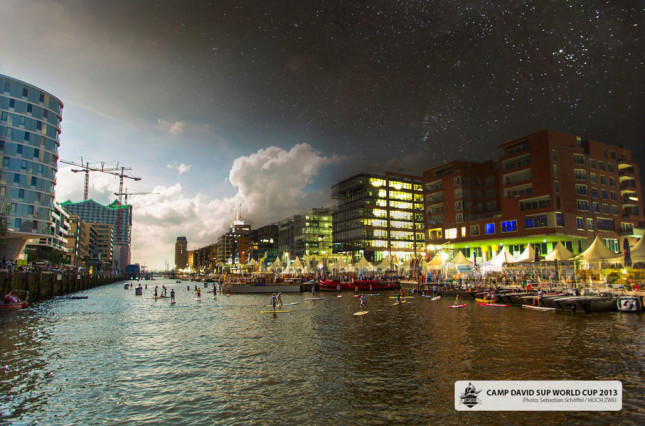 Kai Lenny and Annabel Anderson have taken out the Camp David SUP World Cup in Hamburg, Germany, defeating a solid international field to claim stop #5 of the 2013 Stand Up World Series. It was a clean sweep for both Kai and Annabel, as the stars took out Saturday's Sprints and Sunday's Distance Race by clear margins. The battle for second was tight however, with Casper Steinfath, Beau O'Brian and Leonard Nika tied after the two races, while Angie Jackson just managed to take second place from young gun Manca Notar.
Full results are in so check out how it all went down in Germany below. Also take a look at Bart De Zwart's excellent recap of Day Two @ The Hamburg SUP World Cup (as well as his great Day One Recap, in case you missed it yesterday).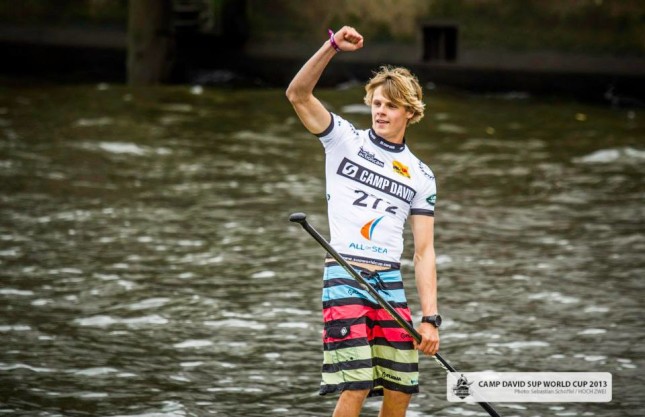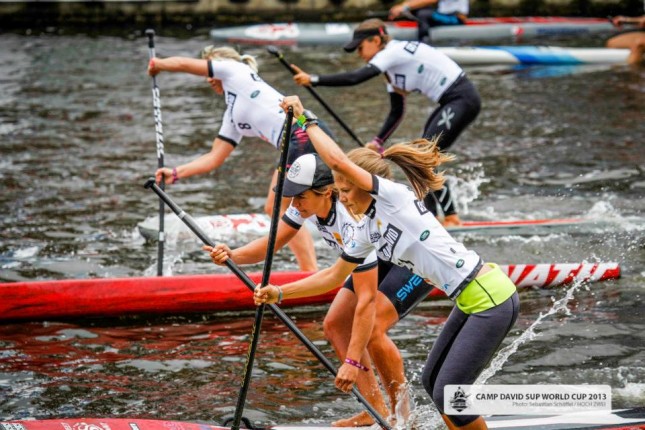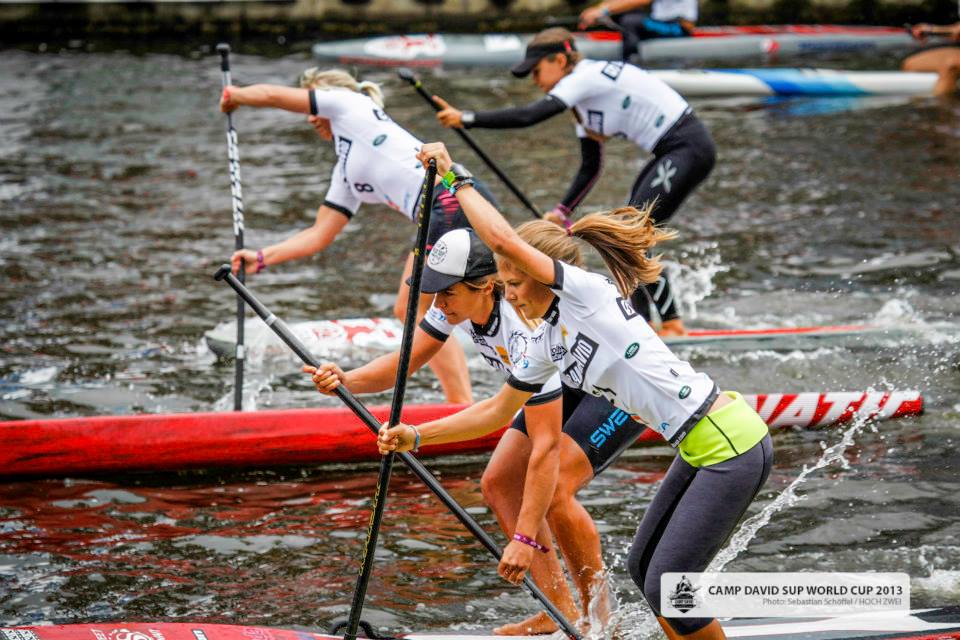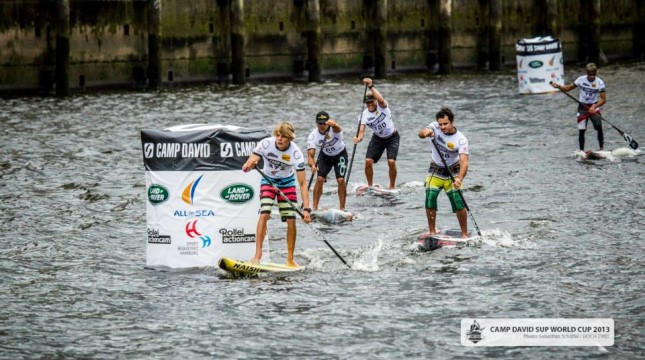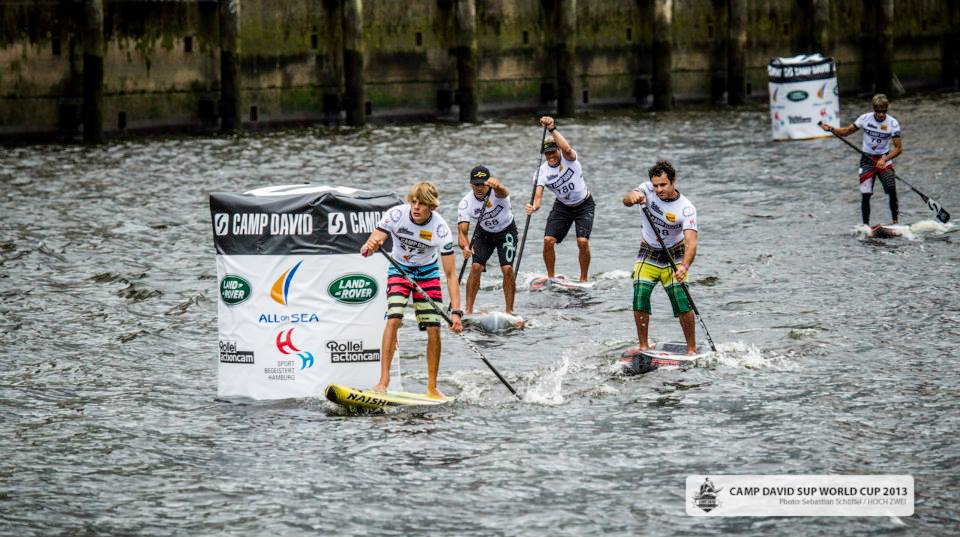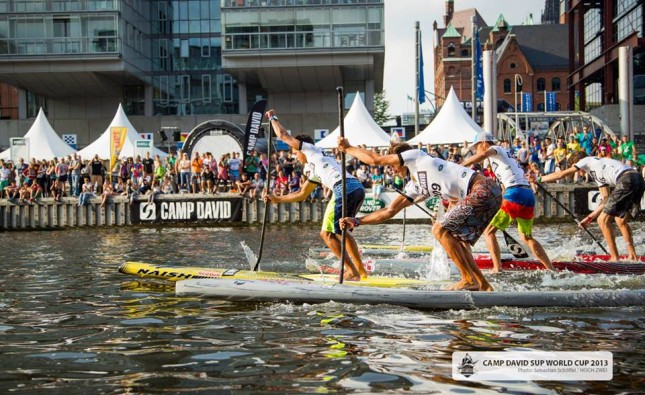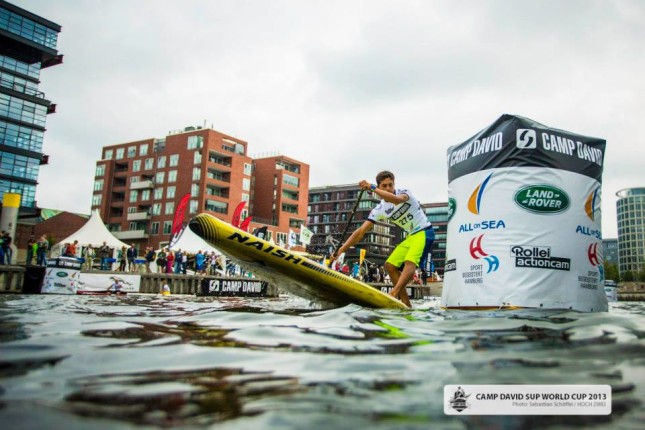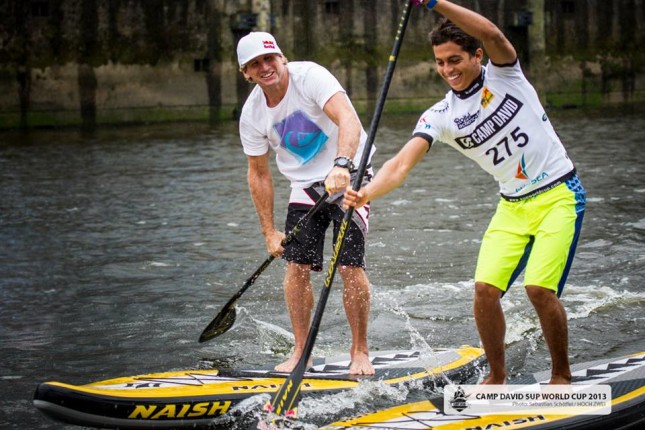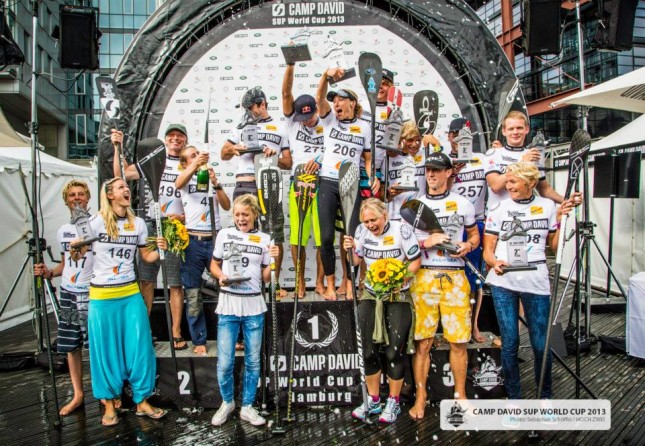 *****
2013 Camp David SUP World Cup RESULTS
| Overall | Name | Sprints | Distance | Combined Points | Country |
| --- | --- | --- | --- | --- | --- |
| 1 | Kai Lenny | 0.7 | 0.7 | 1.4 | Hawaii |
| 2 | Casper Steinfath | 3 | 3 | 6 | Denmark |
| 2 | Leonard Nika | 2 | 4 | 6 | Italy |
| 2 | Beau O'Brian | 4 | 2 | 6 | Australia |
| 5 | Gaeten Sene | 6 | 5 | 11 | France |
| 6 | Eric Terrien | 8 | 6 | 14 | France |
| 6 | Paul Jackson | 7 | 7 | 14 | Australia |
| 6 | Dylan Frick | 5 | 9 | 14 | South Africa |
| 9 | Peter Bartl | 9 | 8 | 17 | Austria |
| 10 | Bart de Swart | 10 | 10 | 20 | Netherlands |
| 11 | Fabrizio Gasbarro | 13 | 11 | 24 | Italy |
| 11 | Peter Weidert | 11 | 13 | 24 | Germany |
| 13 | Branislav Sramek | 13 | 12 | 25 | Czech Republic |
| 14 | Carsten Kurmis | 12 | 15 | 27 | Germany |
| 14 | Magnus Lindstedt | 13 | 14 | 27 | Sweden |
| 16 | Fristchjof Sach | 13 | 16 | 29 | Germany |
| 17 | Kai Nicolas Steimer | 13 | 17 | 30 | Germany |
| 18 | Brian Talma | 13 | 20 | 33 | Barbados |
| 19 | Guido Meier | 13 | 21 | 34 | Germany |
| 20 | Rok Puvar | 13 | 25 | 38 | Germany |
| 21 | Pascal Pouget | 21 | 18 | 39 | France |
| 22 | Christian Hahn | 21 | 22 | 43 | Germany |
| 23 | Thomas Wendt | 25 | 19 | 44 | Germany |
| 24 | John-Patrick Villwock | 21 | 25 | 46 | Germany |
| 24 | Matthias Neumann | 21 | 25 | 46 | Germany |
| 26 | Martin | 25 | 23 | 48 | Germany |
| Overall | Name | Sprints | Distance | Combined Points | Country |
| --- | --- | --- | --- | --- | --- |
| 1 | Annabel Anderson | 0.7 | 0.7 | 1.4 | New Zealand |
| 2 | Angela Jackson | 3 | 3 | 6 | Australia |
| 3 | Manca Notar | 2 | 5 | 7 | Slovenia |
| 4 | Celine Guesdon | 4 | 4 | 8 | France |
| 5 | Melanie Brandstatter | 5 | 6 | 11 | Austria |
| 6 | Sonja Honschied | 10 | 2 | 12 | Germany |
| 6 | Olivia Piana | 5 | 7 | 12 | Olivia Piana |
| 8 | Susanne Lier | 5 | 8 | 13 | Switzerland |
| 9 | Noelani Sach | 5 | 9 | 14 | Germany |
| 10 | Petra Offermans | 9 | 10 | 19 | Germany |