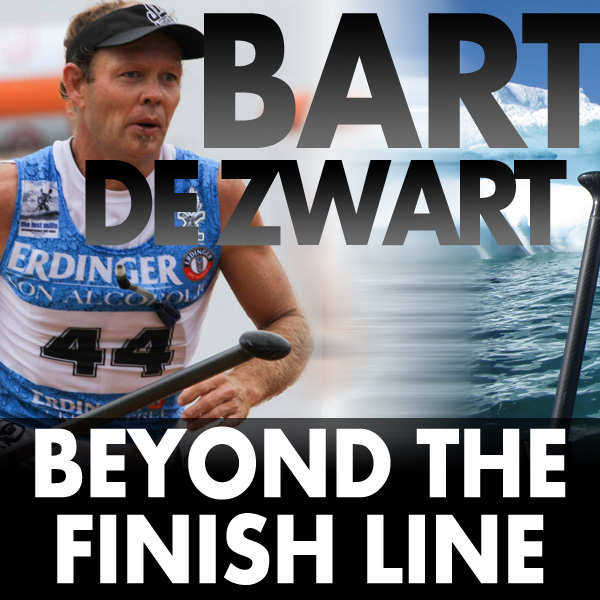 September 3, 2013
by Bart de Zwart
How Do You Prepare For A 220km SUP Race? Find Out With Bart de Zwart's Preview Of The Dutch "SUP 11 City Tour"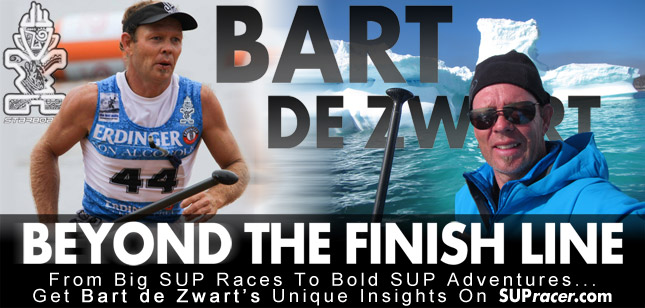 Boss Man's note: Maui resident and renowned SUP explorer Bart de Zwart has just arrived back in his home country, the Netherlands, to prepare for one of the toughest (and definitely the longest) races in the world of Stand Up Paddling: The SUP 11 City Tour.
The 11 Cities race stretches for a mammoth 220kms (137 miles), across five days, through the canals and lakes of Friesland province. Paddlers are usually on the water for between four and eight hours every day, with the overall winning times usually around 24 hours in total. The race has its roots in the famous 11 City Tour ice-skating event ("Elfstedentocht"), which dates back over 100 years. The SUP version has been running for the past four years and has seen several of the world's best test themselves both physically and mentally.
To those who have completed this race (or at least attempted to…) the SUP 11 City Tour is considered one of the toughest, or perhaps THE toughest race in stand up paddling. To perform well athletes need just as much of a mental game as they do paddling strength. The days are long, the water is flat and the pace is usually quite high the entire way. So basically: If you win the SUP 11 City Tour you're doing pretty well. And one man who has won it more than anyone, in fact one man who has almost never lost, is Bart de Zwart…
Mr. Endurance has won this event the past three years in a row and now returns home to try for four-peat. But he won't just be paddling each day; Bart will be also be giving us updates and thoughts about the race right after every one of the five stages. As soon as Bart steps off his board at the finish line each day, we'll be on the phone with the champ getting his full recap of the stage, before delivering it to you right here on SUPracer.com (ok so maybe we'll let him get something to eat first…).
The SUP 11 City Tour isn't your average SUP race, so I can't wait to hear Bart's unique insights into the strategy and tactics that go along with this event, both physical and mental. So stay tuned, the SUP 11 City Tour runs from 4th-8th September and Bart de Zwart will be giving us updates after each day, hopefully winning ones.
While we're waiting for the event to begin, Bart has sent us this preview of what's coming up, including some insights into exactly how you prepare for a SUP race as crazy as this one…
*****
UPDATE: Stage one is now on the water and can follow all the athletes with the SUP 11-City Tour's LIVE GPS Tracking.
*****
Bart de Zwart's SUP 11 City Tour Preview
The 5th edition of 11-City Tour is starting this Wednesday. This 220km, 5 day race, organized by Anne-Marie Reichman, is still the longest SUP race in the world and on many racers' wish lists. Also for me it is the 5th time I will be competing in this event.
The 11 Cities is a race which is different from any other because of its length, intensity and preparation. To do well you need to have the following skills: endurance, perseverance, a good sprint at the end plus a fast start are all important in this race.
About 100 racers from 10 different countries entered this year, but who's got what it takes? In the men's race, I see about five potential paddlers vying for the top 3 spots. In no particular order they are…
Ryan James (UK): Runner up in 2011. Strengths: long grinds, wind
Peter Bartl (Austria): 3rd place 2012. Strengths: sprint, long distance
Ike Frans (Netherlands): 4th place 2012. Strengths: long distance, against the wind
Martijn van Deth (Netherlands): 5th place 2011. Strengths: perseverance, overall skills
Myself, Bart de Zwart: 1st place 2010, 2011, 2012. Strengths: perseverance, overall skills, strategy
Those are the main five contenders in my opinion, however I am sure there will be some surprise racers popping up in the front pack.
In the women's field it is wide open with a lot of new faces and also die hards like Petra Offermans returning for the 3rd time, though I see Melanie Brandstätter from Austria doing really well this year.
This week's weather looks very good, at least for most of us (I actually prefer rough weather). Forecast is for light wind days, and warm conditions with maybe only a tough final stage (where the forecast is for a 20 knot headwind).
Below I have described some of the aspects of long distance racing and especially this race; training, food, board, preparation, strategy and tactics.
TRAINING
I train almost every day. Usually an hour of endurance or interval training. It is important you try to train with a partner. The better your training partner is the harder you get pushed, resulting in more speed and endurance.
Two months before the 11-Cities I try to lengthen my training sessions. In addition to my daily hours I try to do 2-3 longer paddle sessions every week. One paddle session around 4-5 hours and one or two of around 2.5 hours. Then ten days before the race I start to taper down.
[Boss Man's note: Bart lives on Maui and has access to the epic Maliko downwind run every day, yet has the willpower to train in the flat-water of Kahului harbour instead… this guy is dedicated!]
FOOD
In any long distance race, it is important to eat and drink regularly so you can perform consistently without hitting a wall.
During a SUP 11 City Tour campaign you use a lot of calories; the race is five days so you have to make sure you fill up with calories before, during and after the race.
Three hours before the race I take a hearty breakfast, including bread with peanut butter, bananas, pancakes, egg and plenty of fluids. During the race I eat bananas, sports / energy bars and some baby food (fruit), plus I take two different types of drinks with me that are both on my hip bag and in a camelbak.
I also use Hammer Nutrition products: Heed (an isotonic sports drink) and Perpetuem (a kind of liquid food, used by cyclists, for distances longer than 2.5 hours).
Straight after the race I take a recovery drink and start to eat and drink again – nuts, cake, fruit and a pasta meal.
RACE BOARD
In this race you need a 14 foot board. I'm fortunate that I usually have a choice of different boards, however the most important factor in choosing the right board is that you are comfortable paddling with it in different conditions, such as flat water, chop, wind, side wind, and waves. You have to spend a long time on the board so stability is also very important.
[Boss Man's note: The SUP 11 City Tour is technically a flat-water race, however in years past the wide open lakes have been known to turn into downwinders, sidewinders and full on gnarly head-wind paddles for several kilometres at a time]
My main sponsor, Starboard, have three different race boards to choose from. My choice for this race is the SPRINT 14′ x 24″, which is a specialist flat water race board. The SPRINT is directionally stable, fast through the water with little chop, has a low nose nose rocker which won't catch too much wind and is quite narrow but still stable enough because of the lowered deck.
I also use a 22 or 24″ weed fin, which has a good combination of speed and the certainty that nothing will get stuck on my fin (sea grass, plastic etc).
PREPARATION
Make sure that everything is ready before the race: Pack your bag with food and clothing the day before and get your board with fin, stickers etc ready ahead of time. On race day wake up early so you have time to eat and prepare. You cannot race if you are stressed before the start and forget things.
I use a GPS on my board so I can monitor my speed, which you can also call a motivator. Especially when you are by yourself, having this GPS speed to work with will prevent you from slowing down.
In the final 10 days before the race I check who is competing in the event. In this year's SUP 11 City Tour I know who my most dangerous opponents are and what their strengths and weaknesses will be.
I see this race as the Tour de France of SUP. I have to constantly think about when and how long to stay in front, when do I draft, when do I eat, when shall I try to sprint, when should I take over the lead and set a high pace, when shall I start sprinting to the finish line, is the rest of the field tired or are they still fit, and so on…
Based on all these different variables I make a plan about how my race should go. In addition, of course, there are always new developments and opportunities where you have to react spontaneously.
Know the route, know when the difficult sections are and when you can try to paddle away from the pack, and also know how far away the finish line is. On the canals in Holland you can count for instance how many bridges there are and how long it is after the last bridge to the finish.
All these things that keep me busy before and during the race and determine the outcome of an extreme endurance event such as this.
*****
So that's what the SUP 11 City Tour is all about. Stage one (of five) starts this Wednesday (3rd September) and together with SUPracer.com I will be reporting daily right after the race, so look for updates later this week.
You'll also be able to follow the event with live GPS tracking of all the competitors.
Chat to you in a couple of days,
– Bart
2013 SUP 11 City Tour Course Map (5 days, 220kms…)