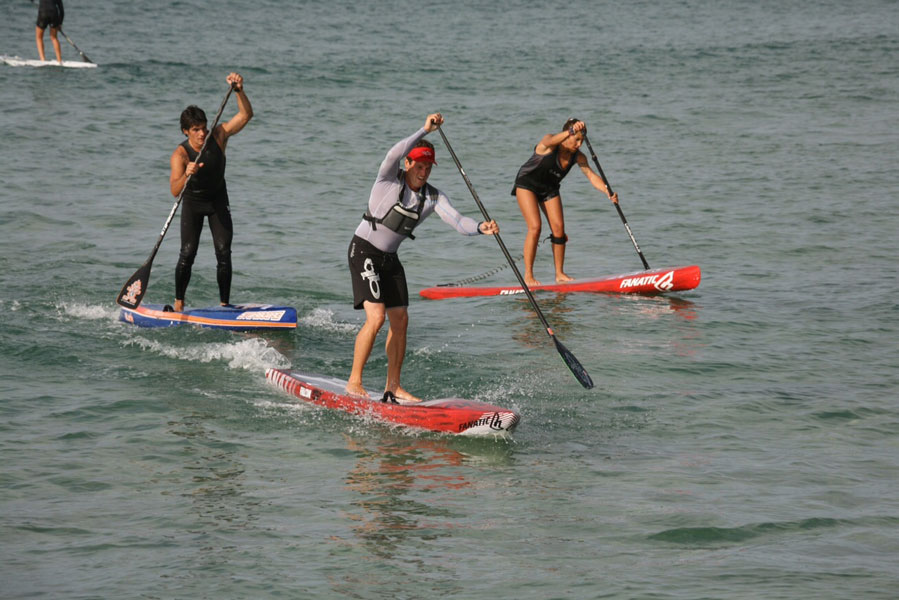 October 18, 2013
by Christopher Parker (@wheresbossman)
Spaniards Race For A Ticket To Nicaragua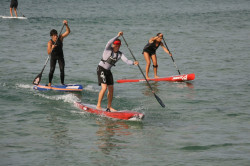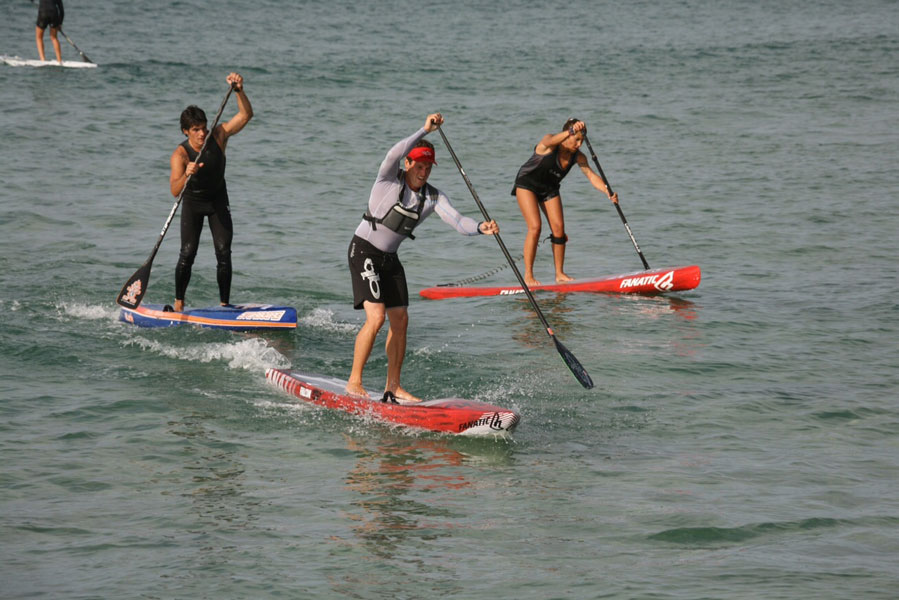 As the year winds down, more and more countries are ticking off their National Titles, which don't just give paddlers 12 months of bragging rights but also help pick teams for the 2014 ISA Worlds in Nicaragua (which, just a heads up, is going to be a little later in the year than the February/March that everyone assumed). The Brits recently held theirs, the Aussies Titles are in a couple of weeks while the French will pick their team for Nicaragua shortly after.
Last weekend it was Spain's turn. SUP racing is growing stronger and stronger across Euro land and while it's clearly being led by the French, one of the other strong countries in Europe is definitely Spain. Last weekend in Ferrol, Galicia, the best that España has to offer were on show and looking for a ticket to Nicaragua.
Familiar names on the Euro and international scene, such as Roman Frejo, Laura Quetglas and Mr. Everywhere (aka Belar Diaz), all performed well, while new guy Victor Blanes was the surprise packet, claiming the Distance Race after podium'ing in the Beach Race.
Check out all the podium-getters below then scroll down for some pics…
Men's Beach Race
1st: Roman Frejo (Starboard)
2nd: Belar Diaz (Fanatic)
3rd: Oscar Ruiz (Starboard)
4th: Victor Blanes (Pepper)
Men's Distance Race
1st: Victor Blanes (Pepper)
2nd: Roman Frejo (Starboard)
3rd: Belar Diaz (Fanatic)
4th: Oscar Ruiz (Starboard)
Women's Beach Race
1st: Laura Quetglas (SIC)
2nd: Barbara de la Maza (Fanatic)
3rd: Kimberly Crellin
4th: Julia Perez
Women's Distance Race
1st: Laura Quetglas (SIC)
2nd: Barbara de la Maza (Fanatic)
3rd: Beatriz Peñal
4th: Kimberly Crellin