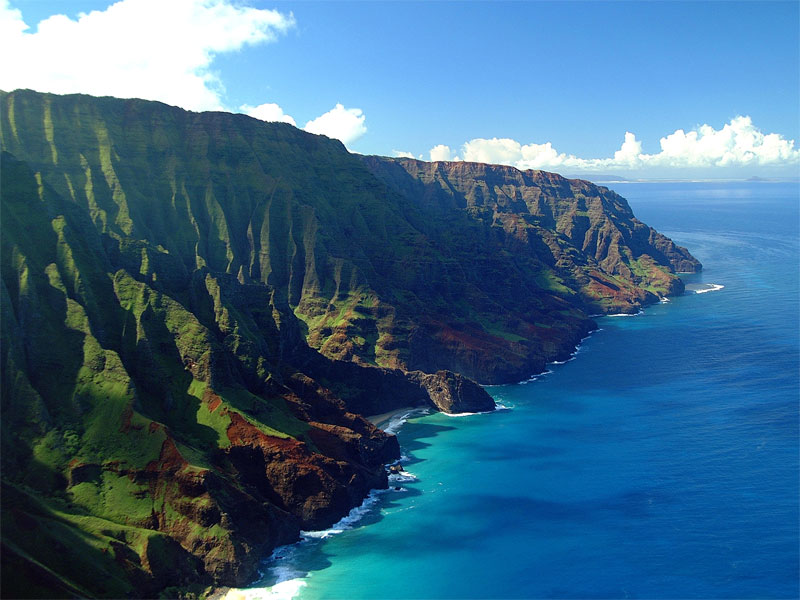 [RESULTS] Abbey, Strickland Win The Na Pali Race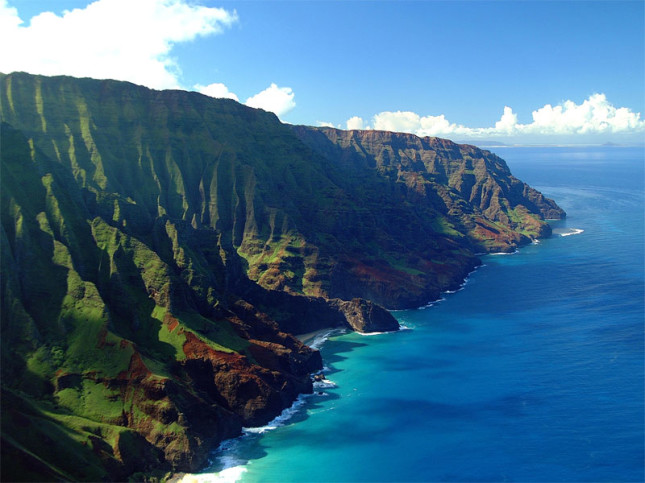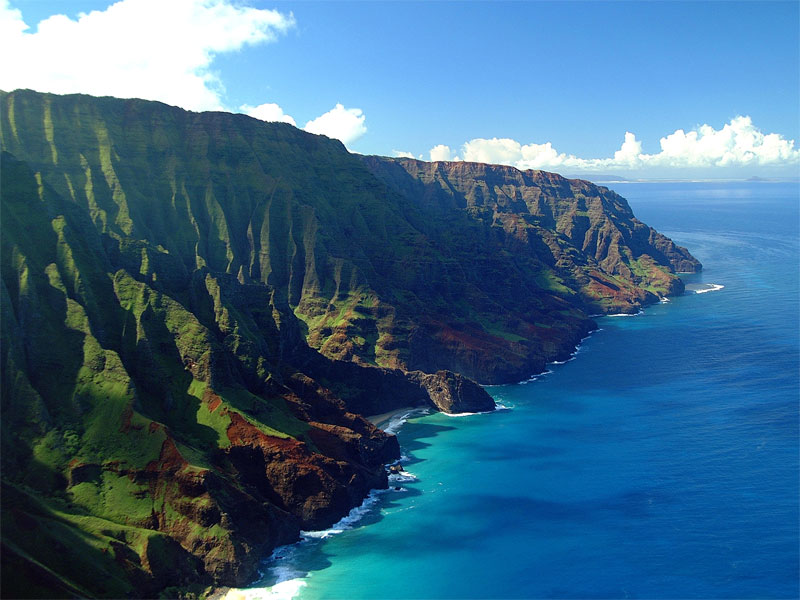 Kaeo Abbey and Mariko Strickland have taken out the 2013 Na Pali Race, an event held along one the most spectacular stretches of coastline in the world… Less of a race and more of a sightseeing tour, the fourth annual event saw paddlers travel 17 miles down the famous Na Pali Coast on the Hawaiian island of Kaua'i yesterday.
Fresh from his Top 5 finish at Molokai last week, Kaeo put in a commanding performance to finish in 2 hours 15 minutes, almost 10 minutes clear of runner-up Andrew Logreco. Mariko had a closer finish in the women's race, coming home 4 minutes ahead of Rachel Bruntsch.
Check out the full results below and then put this race on your Bucket List…
2013 Na Pali Race RESULTS
Click "M/F" to switch between men's and women's results
Click "Class" to show results from the different board classes
Click "Time" to reset the results

| # | M/F | M/F # | Name | Time | Class | Class # | Division | Div # |
| --- | --- | --- | --- | --- | --- | --- | --- | --- |
| 1 | M | 1 | Kaeo Abbey | 2:15:46 | 14' | 1 | Open | 1 |
| 2 | M | 2 | Adrew Logreco | 2:24:24 | 14' | 2 | Open | 2 |
| 3 | M | 3 | Armie Armstrong | 2:27:39 | 14' | 3 | Open | 3 |
| 4 | M | 4 | Noa Ginella | 2:30:38 | 14' | 4 | Open | 4 |
| 5 | M | 5 | Ingo Redemacher | 2:31:18 | Unlimited | 1 | Open | 1 |
| 6 | M | 6 | Eugene Ancheta | 2:38:06 | 14' | 5 | Open | 5 |
| 7 | F | 1 | Mariko Strickland-Lum | 2:38:36 | F14' | 1 | Open | 1 |
| 8 | M | 7 | Ed Wheeler | 2:42:17 | Unlimited | 2 | Open | 2 |
| 9 | F | 2 | Rachel Bruntsch | 2:42:50 | F14' | 2 | Open | 2 |
| 10 | M | 8 | Krishan Kokuge | 2:44:13 | 14' | 6 | Open | 6 |
| 11 | M | 9 | Thomas Gallagher | 2:44:58 | Unlimited | 3 | Open | 3 |
| 12 | M | 10 | Kolaiah Jardine | 2:48:12 | 12'6 | 1 | Open | 1 |
| 13 | M | 11 | Kainoa Lum | 2:56:32 | Unlimited | 4 | Open | 4 |
| 14 | M | 12 | Kamuela Aea | 2:57:20 | 12'6 | 2 | 40+ | 1 |
| 15 | M | 13 | Nick Marvin | 3:02:30 | 14' | 7 | 50+ | 1 |
| 16 | M | 14 | Kai Christensen | 3:05:32 | 14' | 8 | Open | 7 |
| 17 | M | 15 | David Roggenkamp | 3:10:13 | Unlimited | 5 | Open | 5 |
| 18 | M | 16 | Warwick Gray | 3:11:15 | 12'6 | 3 | 40+ | 2 |
| 19 | M | 17 | Cameron Ventura | 3:16:28 | 14' | 9 | Open | 8 |
| 20 | M | 18 | Shane Valiere | 3:20:04 | Unlimited | 6 | Open | 6 |
| 21 | M | 19 | Matt Milbrand | 3:22:28 | 14' | 10 | Open | 9 |
| 22 | M | 20 | Aaron Marvin | 3:22:30 | Surfboard | 1 | Open | 1 |
| 23 | M | 21 | Rick Busch | 3:24:48 | 12'6 | 4 | Open | 2 |
| 24 | M | 22 | Jason Irons | 3:26:38 | Surfboard | 2 | Open | 2 |
| 25 | M | 23 | Drew Irons | 3:27:43 | Surfboard | 3 | Open | 3 |
| 26 | M | 24 | Brandon Krovoza | 3:27:53 | 14' | 11 | Open | 10 |
| 27 | M | 25 | Brav Ellis | 3:28:31 | Unlimited | 7 | Open | 7 |
| 28 | F | 3 | Sue Cooper | 3:28:48 | F14' | 3 | Open | 3 |
| 29 | M | 26 | Dion Kailioloros | 3:30:06 | 14' | 12 | Open | 11 |
| 30 | F | 4 | Shanti Kay Manzano | 3:32:39 | F12'6 | 1 | Open | 1 |
| 31 | F | 5 | Laola Aea | 3:35:54 | F12'6 | 2 | 40+ | 1 |
| 32 | M | 27 | Thomas Potter | 3:36:10 | Surfboard | 4 | Open | 4 |
| 33 | M | 28 | Phillip Johnson | 3:38:23 | 14' | 13 | 50+ | 2 |
| 34 | M | 29 | Tommy Hale | 3:40:06 | 12'6 | 5 | 40+ | 3 |
| 35 | M | 30 | Donny Kaulukukui | 3:40:26 | 12'6 | 6 | Open | 3 |
| 36 | M | 31 | Mike Zines | 3:45:55 | 14' | 14 | 50+ | 3 |
| 37 | M | 32 | Drew Nakahara | 3:46:11 | Surfboard | 5 | Open | 5 |
| 38 | M | 33 | Rick Marvin | 3:46:52 | Surfboard | 6 | Open | 6 |
| 39 | M | 34 | Robert Haugland | 3:48:02 | Surfboard | 7 | Open | 7 |
| 40 | F | 6 | Melissa Byrovak | 3:48:34 | F14' | 4 | Open | 4 |
| 41 | F | 7 | Sandy Rodriguez | 4:05:01 | F12'6 | 3 | 40+ | 2 |
| 42 | M | 35 | Alan Taogoshi | 4:25:51 | 12'6 | 7 | 40+ | 4 |