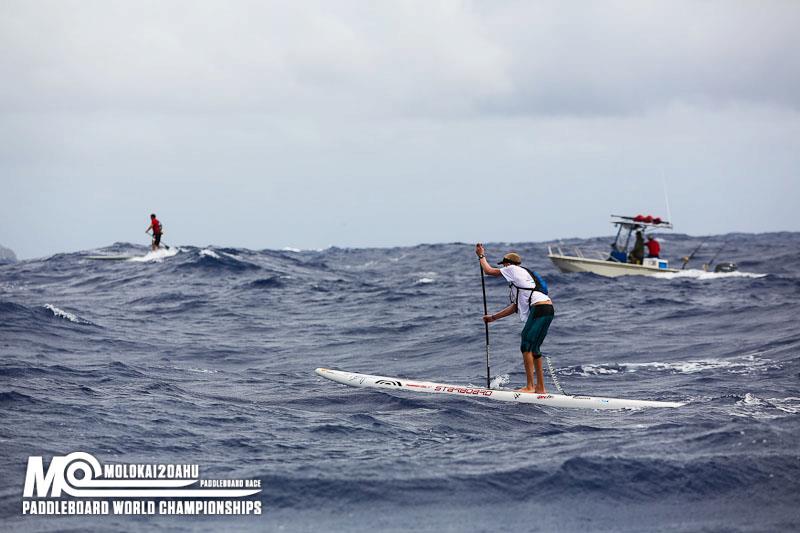 July 25, 2013
by Christopher Parker (@wheresbossman)
"Heart Says Travis Or Scott, Head Says Kai Or Connor, Gut Says Danny"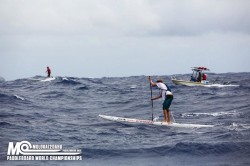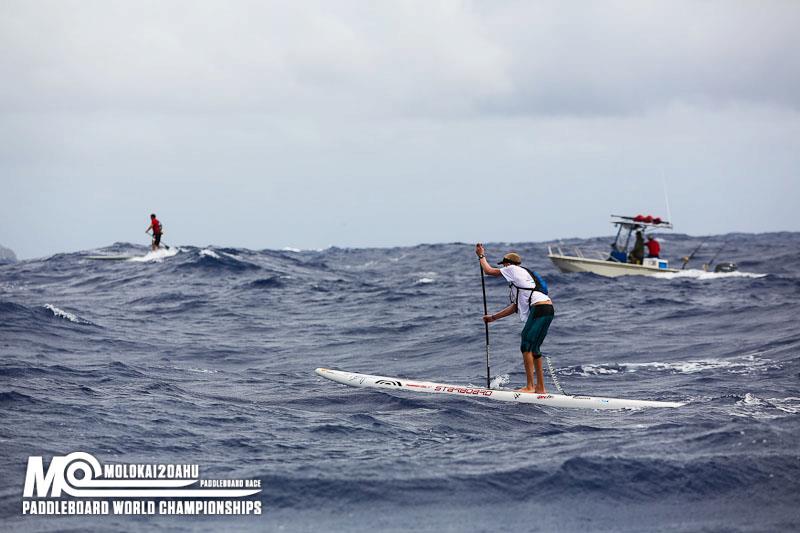 This weekend is the big one: Molokai 2 Oahu. It's the greatest paddleboarding race in the world and, along with the Battle of the Paddle in California, is the pinnacle of the sport of SUP racing. On Sunday afternoon a few hundred hardcore paddlers will cross the infamous Ka'iwi Channel, half of them laying down, half of them standing up, from Molokai in the East to Oahu in the West. It'll take between four and ten hours and at times will be a very isolating experience.
Just doing this crossing is epic. It's an achievement in its own right. If you've seen Jamie Mitchell's Decade of Dominance movie, you'll know just how much spirit and commitment it takes to complete Molokai. As Dave Kalama says "You don't just rock up and do Molokai, it takes months and months and months of commitment."
But for all the glory and honour the event delivers to all competitors, it is, at the end of the day, still a race. And that means there's gotta be a winner…
So who's it going to be this year? After last year's epic finish, where Connor Baxter and Dave Kalama were separated by less than half a minute after 4+ hours of paddling, it would be hard to imagine a more exciting race. But I think Molokai 2013 might just deliver it.
For starters it's the most competitive SUP field we've ever seen. Dave is unfortunately out, but filling the void, and then some, are Danny Ching (first time doing Molokai on a SUP), Kai Lenny (racing Unlimited for the first time), Travis Grant (first time doing Molokai on a SUP) and a whole bunch of local ocean athletes.
Not only is it competitive, but it's also going to be incredibly tight. The top 5 guys are all in with a genuine shot at the title and that makes any pre-race predictions very tough to call. But that's exactly what SUP The Mag asked me to do: Make some predictions for Molokai. So from my SUP armchair I've looked at the field and made a few semi bold predictions…
>>> Go check out the full Molokai preview over at SUPthemag.com.