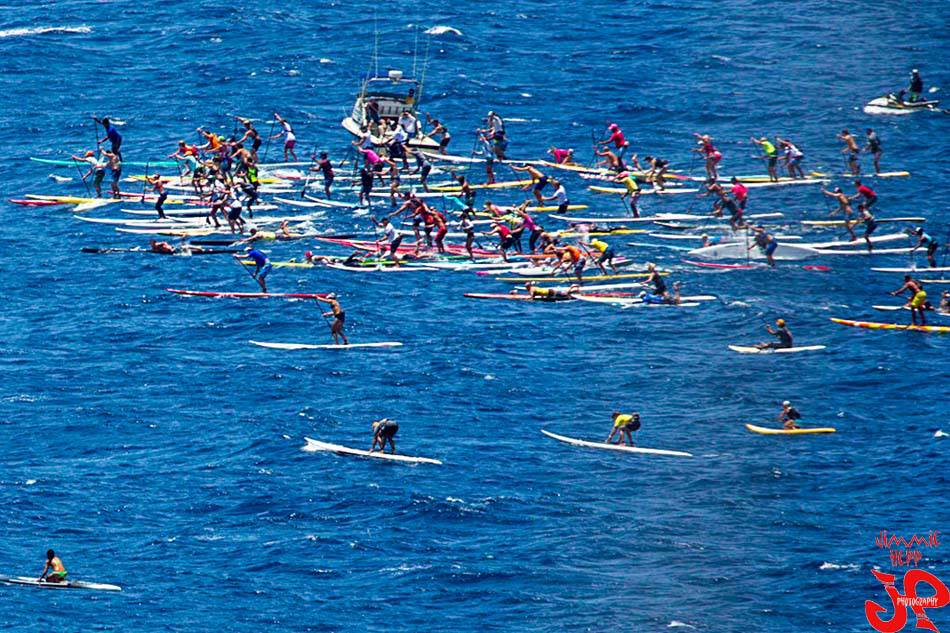 [PHOTOS] Maui Paddle Champs
Here are some cool pics of the big Maui Paddle Champs that were held on the world famous Maliko downwind run this past weekend. To the surprise of absolutely nobody the race was won by Connor Baxter and Andrea Moller, though there were another 150 stand up paddlers out in the water and that made for some very cool shots.
Pics courtesy of the always-on-it local photog, Jimmie Hepp. This guy is at every race on Maui and ususally snaps hundreds of shots. The Maui Paddle Champs was no exception, with more than 400 photos of the event now on Facebook. Check out the Start Line Gallery for more race action plus Finish Line Gallery #1 and #2 to see all the paddlers as they cross the line.
Below are a few of the highlights…