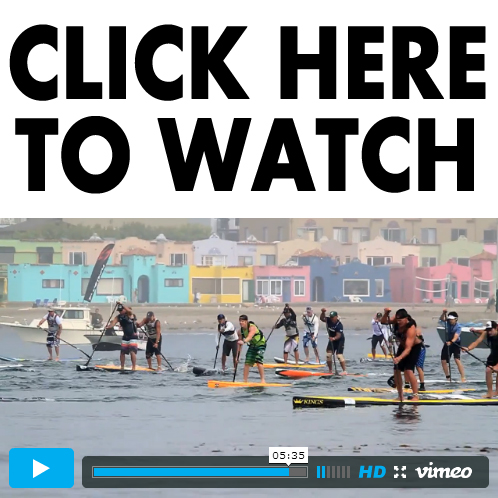 July 17, 2013
by Christopher Parker (@wheresbossman)
WATCH: Beautiful Highlights Reel From The Jay Race
Here's a beautiful clip from the 2013 Surftech Jay Race thanks to one of the best film-makers in the world of paddleboarding, Chris Aguilar of Soul Surf Media. The Jay Race is held annually to honour the late Jay Moriarity, a Santa Cruz local and revered big wave surfer who died way too young (and who was recently immortalised on the big screen via Chasing Mavericks).
On foggy skies a few weeks ago, hundreds of Stand Up and prone paddlers hit the water to pay their respects and battle it out around the course. The famous local sea lions were keeping watch and there was even some dolphins cruising by to check out the action (at the 1 minute 45 second mark).
So watch the full clip above to see what makes the Jay Race so special, and then pencil this one in on your 2014 SUP Race calendars…
…oh and in case you don't come from the world of surfing, those guys getting interviewed – Ken 'Skindog' Collins and Zach Wormhoudt – are local big wave legends. The guy at the start of the clip, Frosty Hesson, was Jay's mentor (played by Gerard Butler in the movie).