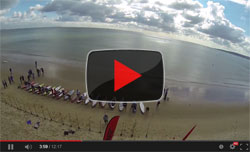 September 17, 2013
by Christopher Parker (@wheresbossman)
Awesome Aerial Footage As The "Survivor" Race Format Hits The UK
*****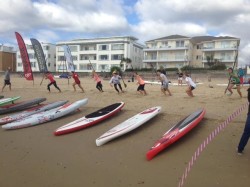 SUP racing is alive and well in the UK, with the BaySUP crew holding their first ever, Jamie Mitchell-inspired "Survivor" SUP Race on the weekend. By the looks of things condition were perfect (though that water still looks freezing…) for the knockout style sprint race.
Fittingly the day was won by Ollie Shilston, who's been seen at the races around Europe lately sporting one of Jamie's own race board designs. Ollie dominated every round and went on to take out the distance race later in the day as well. Coming home second in the men's Survivor was Jersey's Aaron Rowe, an up-and-coming paddler who, at just 16, will definitely be on plenty more podiums in the future.
Meanwhile Marie Buchanan, fresh off her victory in the 11 Cities, was too strong in the women's.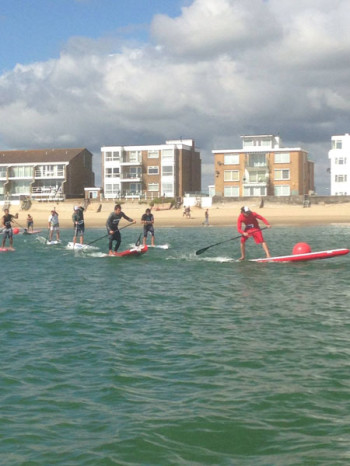 Random trivia: The BaySUP Survivor Race went down at Sandbanks in Poole, aka the 4th most expensive place to live in the world.
Not a bad little spot for a SUP race then…
The BaySUP crew will be back in winter, when the water will be even more freezing, for another round of racing, so if you're in the area check 'em out.
In the meantime check out the vid above or find more pics of the action on Facebook.
Mens
1st Ollie Shilston
2nd Aaron Rowe
3rd Sonny EZ
Women's
1st Marie Buchanan
2nd Jo Hamilton-Vale
3rd Lindsay Frost