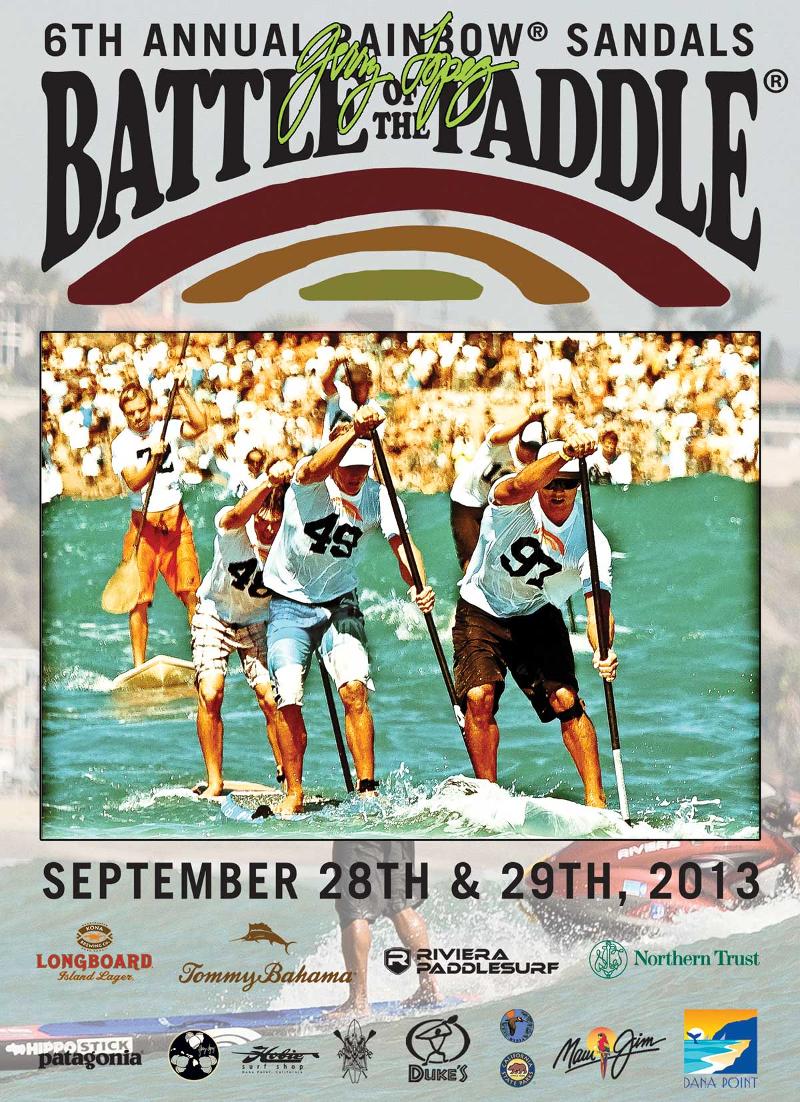 August 2, 2013
by Christopher Parker (@wheresbossman)
It's Official: The Poster Is Out And Registration Is Open For Battle Of The Paddle 2013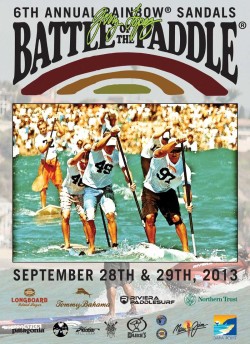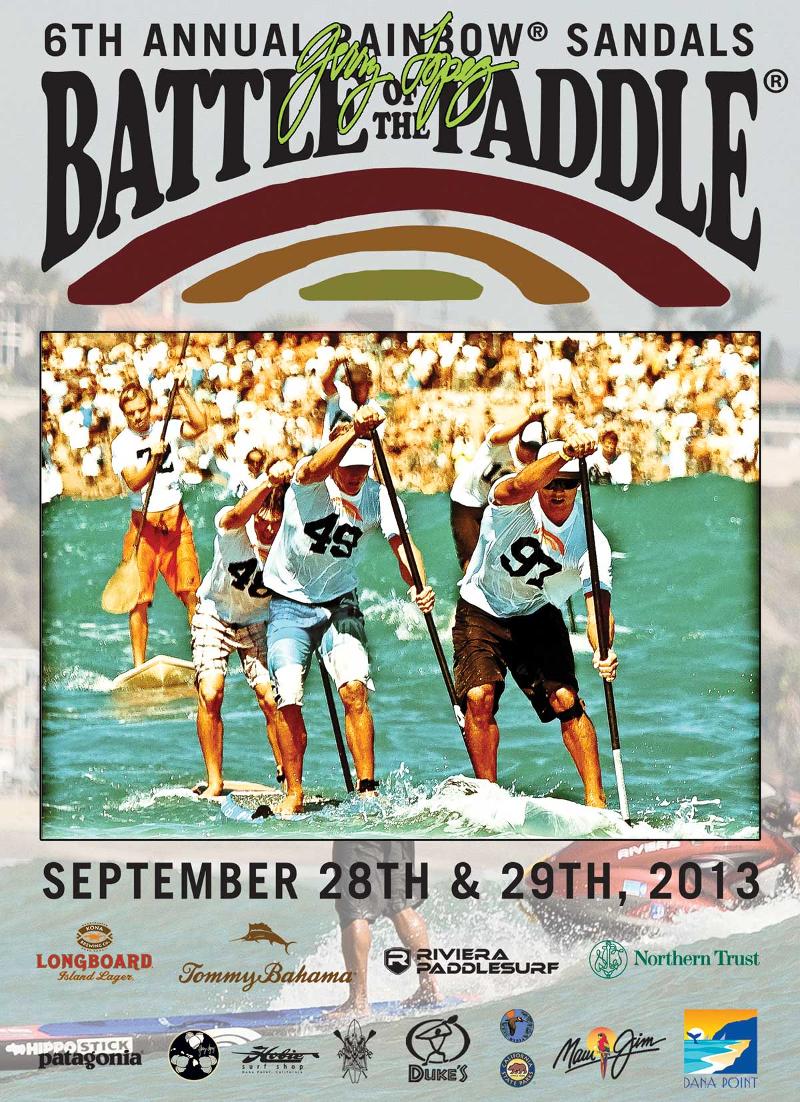 The countdown to the 6th Annual Rainbow Sandals Gerry Lopez Battle Of The Paddle is officially on, with registration open and a familiar looking poster doing the rounds of Facebook. For the sixth year in a row the world's best will head to Dana Point, California to do battle and chase the glory & bragging rights that come with winning the biggest race of the year.
It's all happening September 28th & 29th. The format and prize money is more or less the same, the only noticeable change is that women will now be racing 14 footers in the distance race, same as the men.
We also heard this week that BoP 2012 officially set the record for the most ever competitors in a SUP race, with 404 paddlers completing the Open Race last year (strange coincidence… 404 paddlers… the same year that Danny Ching dominates the event… what's his board brand called again?)
This year the Rainbow Sandals crew are hoping to step it up, with a new record for "most paddlers in a race" plus the uber novelty award: Most Surfers On A Single Wave (the record was only narrowly missed last year…).
Battle of the Paddle 2013 registration is now open and the prices are pretty similar to last year: it's $200 for the men's elite race and $150 for the women's, while it's 80 bucks to do the Open Race and $100 for the Distance.
So there you go. 56 days and counting. We've already had five editions of BoP California and when you throw in the two sideshows in Hawaii (2010 & 2011) it makes seven. But amazingly there's only one guy and one girl who have won multiple Battles: Danny Ching and Candice Appleby.
Danny Ching: 3x BoP Elite Race victories
Travis Grant: 1x
Jamie Mitchell: 1x
Connor Baxter: 1x
Chuck Patterson: 1x
Candice Appleby: 4x
Jenny Kalmbach: 1x
Shakira Westdorp: 1x
Annabel Anderson: 1x
It's a little too early to start making prediction but I wouldn't be surprised to see one of those names above standing on the podium again come the last weekend in September…