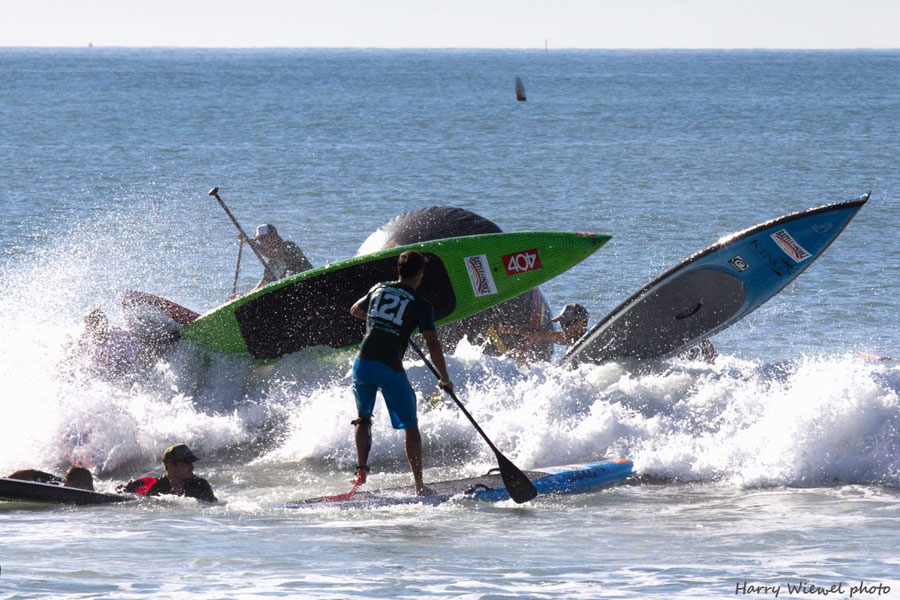 October 3, 2013
by Christopher Parker (@wheresbossman)
Battle Of The Paddle: Four Awesome 'Hammer Buoy' Carnage Shots
As our coverage of the 2013 Battle of the Paddle presented by Starboard winds down, it's time to look back at some of the great images from the weekend. Whenever you say "great images and "Battle of the Paddle" in the same sentence, one thing jumps straight to mind: The Hammer Buoy.
That infamous buoy turn where so much drama happens, where so many boards have been broken, where so many races have been won & lost and where almost all the action shots from the BOP originate. Well, here are four of the best from this year…
All photos are copyright © by the awesome Harry Wiewel, who somehow manages to get the coolest Battle of the Paddle shots every single year (also check out Harry's full BOP album on Facebook).