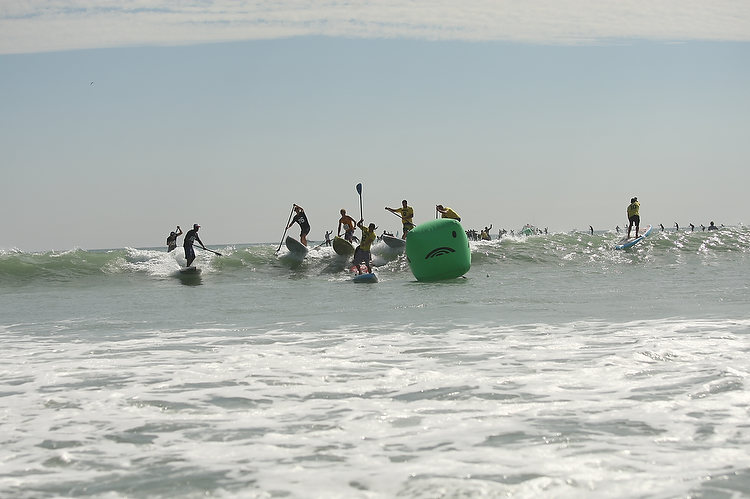 September 2, 2013
by Christopher Parker (@wheresbossman)
Battle Of The Paddle 2013: 26 Days And Counting…
Only 26 days until the 2013 Battle of the Paddle lights up Dana Point, California, with the world's biggest SUP race and best stand up paddle athletes.
In case you somehow missed our not-so-subtle announcement yesterday, SUPracer.com is partnering with Starboard to bring you complete coverage of the BOP this year with Tiki Racing Month. From daily updates all month long to LIVE COVERAGE on race day, this is your home for the Battle.
For the next four weeks we'll be updating you every single day about the Battle of the Paddle California. From previews and predictions to interviews and insights. Photos and video highlights from past Battles through to BOP trivia (Starboard giveaways are coming soon) and more.
So yeah, if you don't like the Battle of the Paddle (what is wrong with you?) then please don't visit SUPracer.com any time in the next month, coz there's no way you're going to miss our coverage of this big event…
Tomorrow we're going to take a look at the best photo sequences from BOP 2012 (hint: it involves paddlers + waves + buoy turns), but for now let's summarise what's in store for the 2013 Battle of the Paddle.
Last month we announced the Battle of the Paddle registration was open, which included plenty of details about what to expect in this year's event. So if you need a quick primer, that's a good spot to start.
We also took a closer look at the Battle of the Paddle prize money, which could make for interesting reading if you've been following the recent "Men's vs Women's Prize Money" debate.
And that's just the start. Over the next month you're going to get your complete fill of Battle of the Paddle update and then some. So stay tuned for daily BOP updates thanks to Tiki Racing Month by Starboard and then get set for complete live coverage of the event on September 28th & 29th.
Twenty-six days and counting…