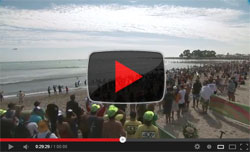 September 4, 2013
by Christopher Parker (@wheresbossman)
Battle Of The Paddle 2013: Only 24 Days To Go (Here's The ENTIRE RACE From Last Year While You Wait…)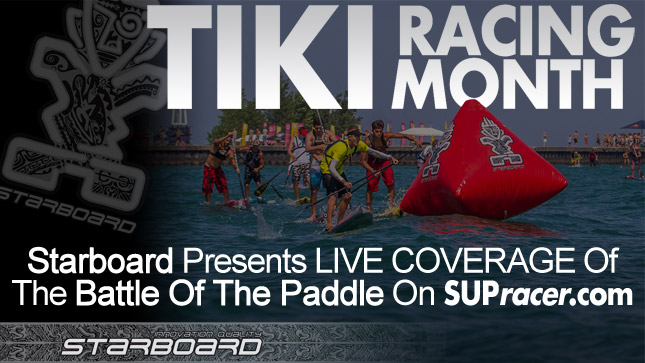 Just over three weeks until the 2013 Battle of the Paddle California. The BOP. The Big one. The Super Bowl of SUP. Time to do some last minute surf race training and stock up on a few ding repair kits (because there's ALWAYS carnage and crashes at the Battle).
In case you've somehow missed it (Living on Mars? Under a rock? Fingers in your ears?), SUPracer.com has teamed up with the good ship Starboard to bring you complete coverage of Battle of the Paddle 2013, aka Tiki Racing Month. From daily updates in the build-up right through to live coverage on race day (September 28th & 29th), Starboard and SUPracer.com are your home for the Battle of the Paddle.
Yesterday we saw an epic BOP photo sequence and today we're taking another look back at last year's race, this time with the entire, hour-long, official production of the 2012 Battle of the Paddle.
You may remember back in the old days the BOP was webcast. Well last year that was replaced by a cable production crew who were tasked with putting together an hour long, made-for-tv package. Below is what they came up with.
This only ever got limited TV release but the whole thing is now on YouTube. The race action starts at the 29 minute mark (probably could have gotten into it a little sooner…) and the Elite Race is all there, in all its glory, with some awesome camera angles to boot.
So cancel any plans you've got in the next hour and watch the entire 2012 BOP right here: