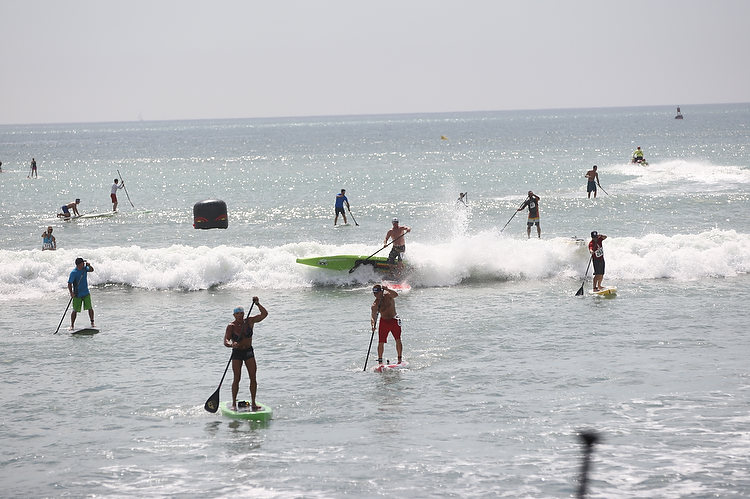 September 15, 2013
by Christopher Parker (@wheresbossman)
There Are 13 Days Til The Battle Of The Paddle, So Let's Salute The Unlucky Ones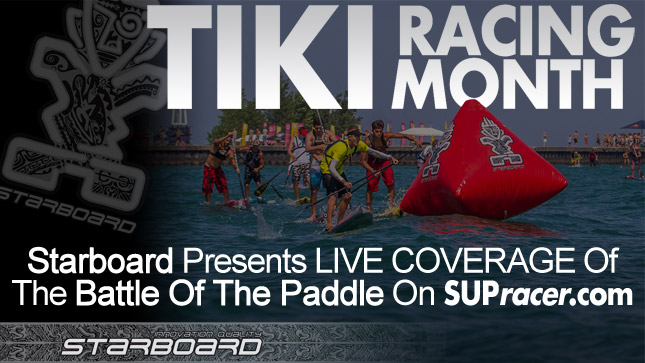 There are only 13 days and counting til the biggest SUP race of the year, the Battle of the Paddle. Some say 13 is an unlucky number, so today we look back and pay our respects to a few of the particularly unlucky paddlers who, by no fault of their own, got taken down hard in the Battle…
Let's start with one of our all-time favourite shots of the Battle. Chuck Patterson (complete with devilish grin) spearing his board through the legs of Paul Jackson as they attempt to round the infamous Hammer Buoy in 2010. Also involved in the mass pile-up is Dan Gavere, who's leggie (or "leash" for Americans) is strung out around the front of Jacko's board, while Byron Kurt (in the yellow) is stuck in between all three of them. The fact that Chuck is for some reason the only guy shirtless makes this photo even more entertaining…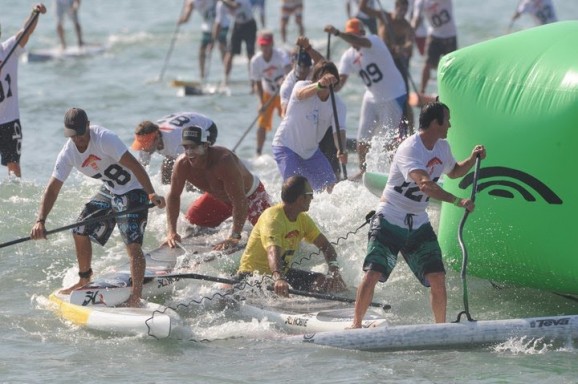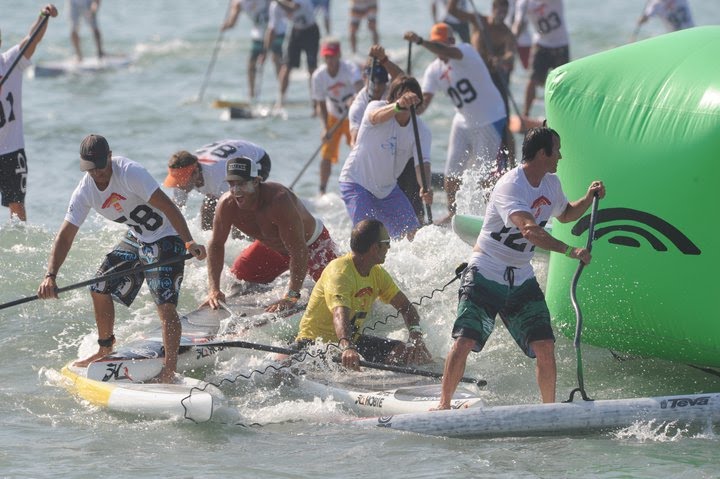 *****
We're not sure who this unlucky guy is, but what we do know is that his race (which was almost over at this point) got totaled after the guy next to him couldn't hold the wave. Like an innocent hit-and-run victim, this guy probably never even saw it coming…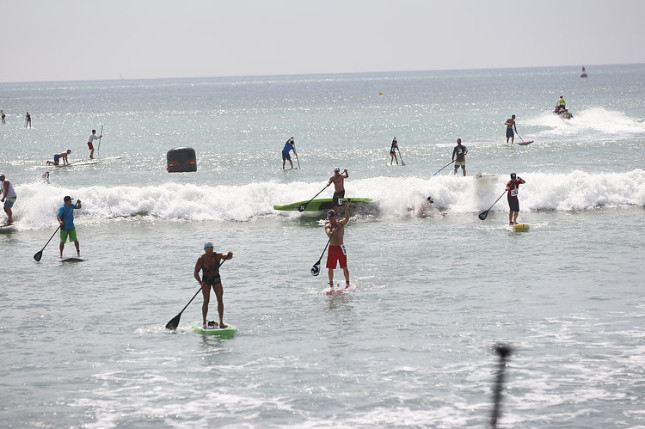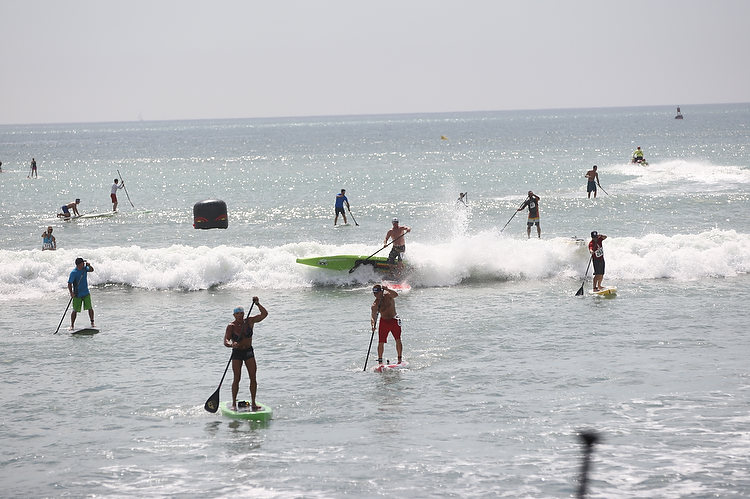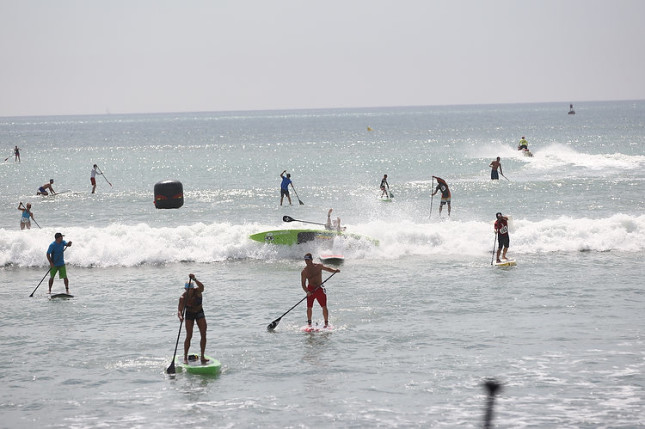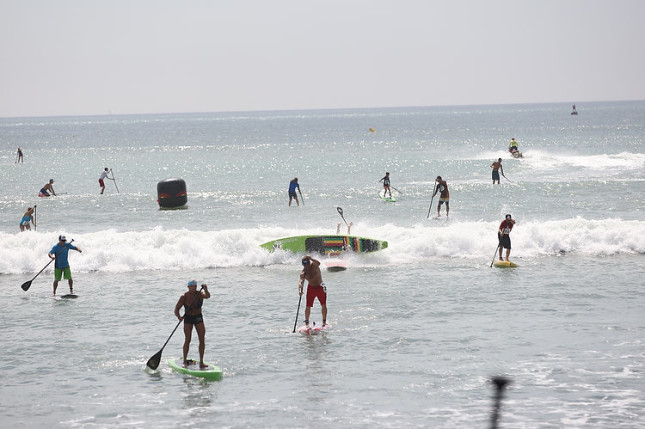 sequence taken by Tom Servais (© Rainbow Sandals)
*****
Though one of the unluckiest guys in the Battle of the Paddle has to be Fernando Stalla. The champ from Mexico is always a podium contender at the BOP but also always seems to get caught up in the chaos one way or another.
These pics below were taken twelve months apart in the exact same spot: the Hammer Buoy. The first shot is from the 2012 Elite Race, while #2 and #3 are from 2011 event. In both years Fernando got caught up in the carnage and lost his board (and a lot of time) going around the infamous buoy turn.
Here's Fernando (center of the pic, still standing) involved in the gnarly Battle of the Paddle Hammer Buoy Chaos sequence we showed you last week…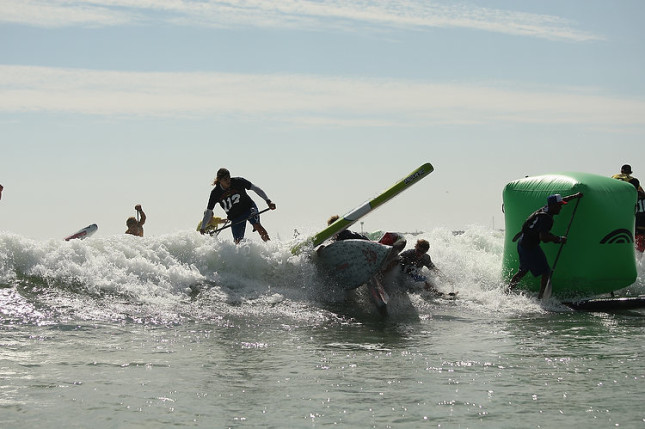 One year earlier: Fernando, second from right, not in a good position…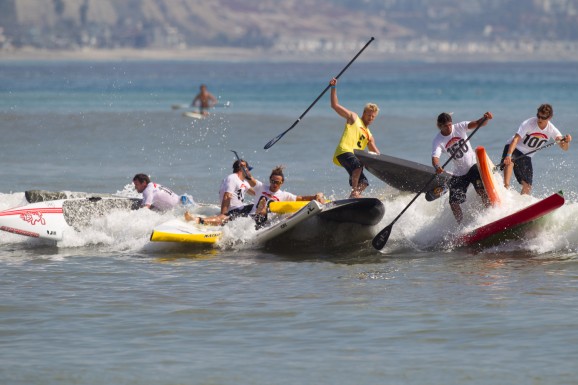 And here's a different angle of the chaos (this pic was taken half a second before the photo above). That's Fernando on the far left edge of the shot, about to get axed as a dozen guys surf a wave straight at him.