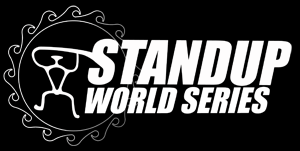 December 22, 2011
by Christopher Parker (@wheresbossman)
2012 Stand Up World Series race schedule announced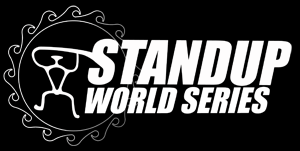 UPDATE December 2012: The 2013 Stand Up World Series SUP races have been announced.
UPDATE December 2011: Stand Up World Series format revealed)
The Waterman League have just released their finalised schedule for the 2012 Stand Up World Series.
The series will be made up of 16x different events in 10 different countries, culminating with the World Championship Finals on the North Shore of Oahu in October.
The Stand Up World Series is the SUP racing equivalent of the Stand Up World Tour (surfing), which is also run by the Waterman League.
All races will be limited to stock 12'6″ boards (even the long distance), while the 15 events around the world will act as qualifiers for the Finals in Hawaii.
Full schedule…
Fiji: 13th – 18th November, (2011)
Chile: 17th – 18th February
Mexico: 9th – 11th March
Brazil: April
France: 5th – 6th May
Australia: 19th – 20th May
Chicago, USA: 16th – 17th June
Norway: 23rd – 24th June
Sweden: 14th – 15th July
Maui, Hawaii: 21st – 22nd July
Kauai, Hawaii: 3rd – 4th August
Oregon, USA: 18th – 19th August
Germany: 31st August – 2nd September
Florida, USA: 9th – 11th September
California, USA: 26th September – 3rd October
World Championship Finals, North Shore of Oahu, Hawaii: 12th – 14th October
I'm stoked to see Europe get four events. Not only because I live there half the year, but also because I know how fast the sport is growing in places like France, Germany, Spain and Scandinavia.
Hopefully a handful of the Australian, Hawaiian and American pros can make the trip over for at least one of those events, which would really help lift the profile and standard of racing in that part of the world. But either way, there will be plenty of locals who can't wait to show their strength.
It'll also be interesting to see how many elite paddlers are drawn to the inaugural SUP World Series in general, and whether or not it can establish itself as one of the main events in SUP racing.
The Waterman League's new Series will be directly or indirectly competing against several other organisations and events to crown a "World Champion". Those include the International Surfing Association (who are holding the ISA World Championships in Peru next February), the WPA (World Paddle Association) and the Hennessey's World Paddleboard Championships.
The guys behind the Waterman League, including CEO Tristan Boxford, have clearly put a lot of effort into establishing a global SUP racing tour, and by the sounds of it they'll have a lot of media and TV partners on board to lift the sport's profile.
It would have been great to see Unlimited board classes (or even just 14′) in the long distance events, but either way it's amazing just to see a global tour being setup at all. So hopefully it's a big success and it can help further legitimise the sport of Stand Up Paddle Racing.