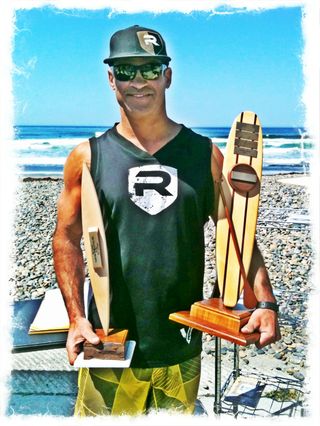 April 9, 2012
by Christopher Parker (@wheresbossman)
[RESULTS] Seaside Slide Stand Up Paddle Race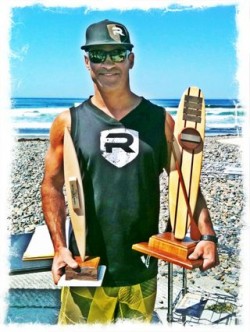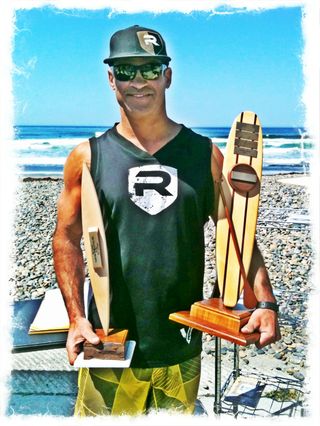 Results from the 7 mile Stand Up Paddle race at the 2012 Seaside Slide, held at Encinitas, California on Saturday.
The Gladiator, Thomas Maximus, came away with the overall win after a sprint to the line with Chuck Glynn.
Meanwhile EJ Johnson took out the battle of the 14's, Dane Morrisey won the stock class, and Kristin Thomas was the first woman over the line.
Also check out the race review from Thomas Maximus over on the official Riviera Paddlesurf blog.
*****
2012 Seaside Slide SUP RESULTS
Click "M/F" to sort between men's and women's results
Click "Class" to sort results by board class

| M/F | # | Name | Time | Class | Class # |
| --- | --- | --- | --- | --- | --- |
| M | 1 | Thomas MAXIMUS | 1:01:29 | Unlim | 1 |
| M | 2 | Chuck GLYNN | 1:01:32 | Unlim | 2 |
| M | 3 | Scott SHOEMAKER | 1:04:46 | Unlim | 3 |
| M | 4 | EJ JOHNSON | 1:08:44 | 14' | 1 |
| M | 5 | Brendan LIGHT | 1:10:19 | 14' | 2 |
| M | 6 | Nevvar HICKMET | 1:10:58 | 14' | 3 |
| M | 7 | Dane MORRISEY | 1:11:04 | 12'6" | 1 |
| M | 8 | Brian SZYMANSKI | 1:11:25 | 14' | 4 |
| M | 9 | Mark FIELD | 1:12:16 | 12'6 | 2 |
| M | 10 | Jason FIELD | 1:13:37 | 14' | 5 |
| M | 11 | John ENNIS | 1:13:57 | 14' | 6 |
| M | 12 | Water FERGUSON | 1:14:02 | 14' | 7 |
| M | 13 | Denis POROY | 1:14:21 | 12'6" | 3 |
| M | 14 | Brian KANE | 1:15:00 | 12'6 | 4 |
| M | 15 | Martie WELLS | 1:15:15 | 14' | 8 |
| M | 16 | Shawn SHAMLN | 1:15:42 | 14' | 9 |
| M | 17 | Wayne BUCKINGHAM | 1:16:09 | 14' | 10 |
| M | 18 | Fernando STALLA | 1:16:40 | 12'6 | 5 |
| M | 19 | Rick RAHJO | 1:17:02 | 14' | 11 |
| M | 20 | Mike MAURI | 1:17:13 | Unlim | 4 |
| M | 21 | Seid | 1:18:37 | 12'6 | 6 |
| F | 22 | Kristin THOMAS | 1:19:13 | Women's | 1 |
| M | 23 | Sean MCHUGH | 1:19:47 | 14' | 12 |
| M | 24 | Jeff WARNER | 1:21:08 | 12'6 | 7 |
| M | 25 | Paul PARIZEAU | 1:22:10 | 12'6 | 8 |
| M | 26 | Colin EEBERLY | 1:22:58 | 14' | 13 |
| F | 27 | Kerstin OVELLET | 1:23:49 | Women's | 2 |
| F | 28 | Terri PLUNKET | 1:23:52 | Women's | 3 |
| M | 29 | Dave DAUM | 1:26:42 | 14' | 14 |
| M | 30 | Gary PETERSON | 1:28:30 | 14' | 15 |
| F | 31 | Jolene THOMPSON | 1:34:50 | Women's | 4 |
| M | 32 | Brian STEVENS | 1:44:35 | 12'6 | 9 |
| M | 33 | Tom TOPLE | 1:50:43 | 14' | 16 |
| M | 34 | Steve CHRAPCHYNSKI | 1:51:27 | 14' | 17 |