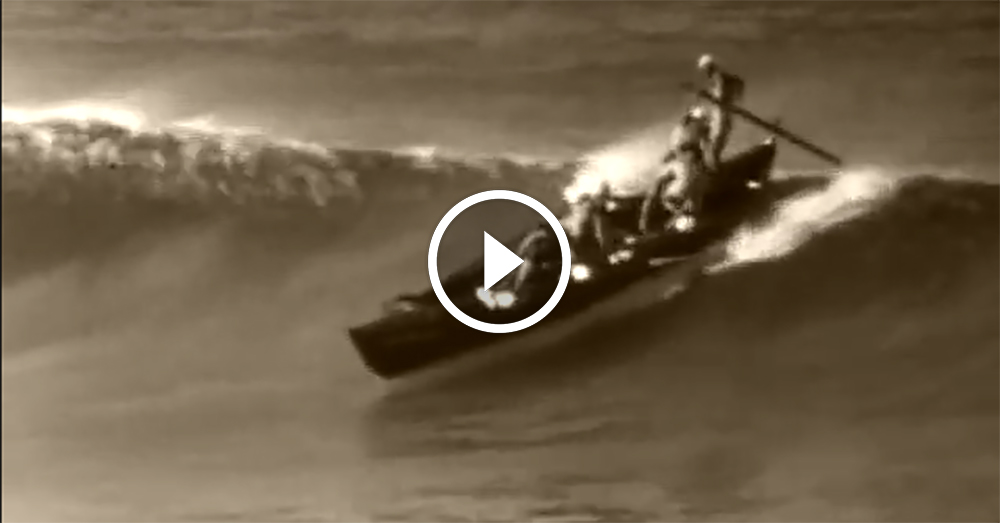 March 13, 2016
by Christopher Parker (@wheresbossman)
WATCH: Rare Footage of Surf Racing in the 1930s
Rare footage: surf racing in the 1930s

Surf racing at Bondi in 1938. I'm not sure which is more impressive – the footage or the commentary ("start swimming, brother!")Follow SUP Racer for more…

Posted by SUP Racer on Sunday, March 13, 2016

Check out this classic archival footage from Bondi circa 1938, showing what stand up paddle racing may have looked like (or at least: Sounded like) in the 1930s.
I'm not sure which is more impressive – the footage or the commentary. With golden lines such as "Woah, that was close!" and "Start swimming, brother!" I think we need this guy calling the next big SUP race.
Not too much is known about this footage, apart from the fact it shows a surf boat race at Australia's Bondi Beach in 1938. The original film was titled "Lure of the Surf" and was released in 1942.
(Surf boat racing is actually still a very popular event at the big surf life saving carnivals in Oz.)
I could watch this all day.
And apparently I'm not the only one: I posted this just two hours ago on Facebook and it's since spread like crazy, racking up more than 10,000 20,000 50,000 100,000 200,000 500,000 ONE MILLION plays already.