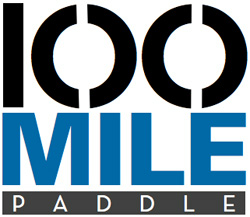 May 10, 2013
by Christopher Parker (@wheresbossman)
Who's Up For A Lazy 100 Miler?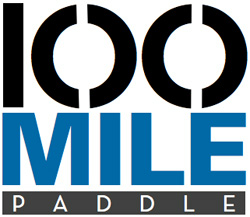 Feel like a challenge? Enjoy standing on your board for extended periods? Are the current crop of SUP races just not doing it for you any more? Well this one's for you…
The 100 Mile Paddle race just been announced has instantly become one of the longest paddleboard races in the world. Stretching along the Hudson River in New York over the weekend of July 20th, the 100 Mile Paddle is set to be a physical and mental test for the hardcore racers out there.
100 miles is roughly 160 kms, which would mean 20 hours of paddling if you went at a reasonable 8km/h average. As a rough guide, Bart de Zwart won the 136 mile 11 City Tour with an average speed of 9.4km/h.
Oh and if you're looking for some help from the flow of the river itself, you're out of luck: The Hudson River is unique in that tidal currents reach a very long way upstream, well past the starting point.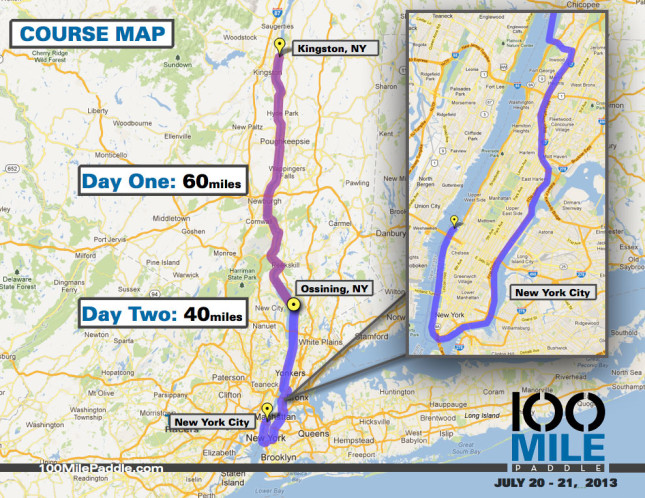 The 100 Mile Paddle joins the ranks of the ultra-marathon SUP races, a small but growing part of our sport. The most famous of them all is the aforementioned SUP 11 City Tour in the Netherlands, which covers more water than any other SUP race (220km) but also runs over five days, compared with two for the 100 Miler.
Meanwhile the Muskoka River X race is 128km (80 miles) of paddling madness crammed into one day (that's if you're quick enough to complete the course within 24 hours…).
There is also something called the SUP Marathon Series (SMS) currently being formulated in Spain. The first couple of events look set to go ahead this July, with the "Spain24" race aiming to go for 24 hours.
But back to New York's 100 Mile Paddle: The event is happening July 20th & 21st, starting in Kingston and winding its way South before finishing in Manhattan. You can paddle solo or as part of a team and there's also both Elite and Recreational classes. Day 1 will see paddlers cover the 60 miles from Kingston to Ossining, while the paddle to Manhattan on Day 2 will "only" be 40 miles…
The event is being run by some original members of the SEA Paddle NYC event (though it's an entirely separate race) and also aims to raise some serious money for charity.
So there you go. If you're a serious Stand Up Paddler and up for a challenge, you've now got plenty of choices! More info and registration is available on the official site, plus you can follow the updates on their Facebook page.