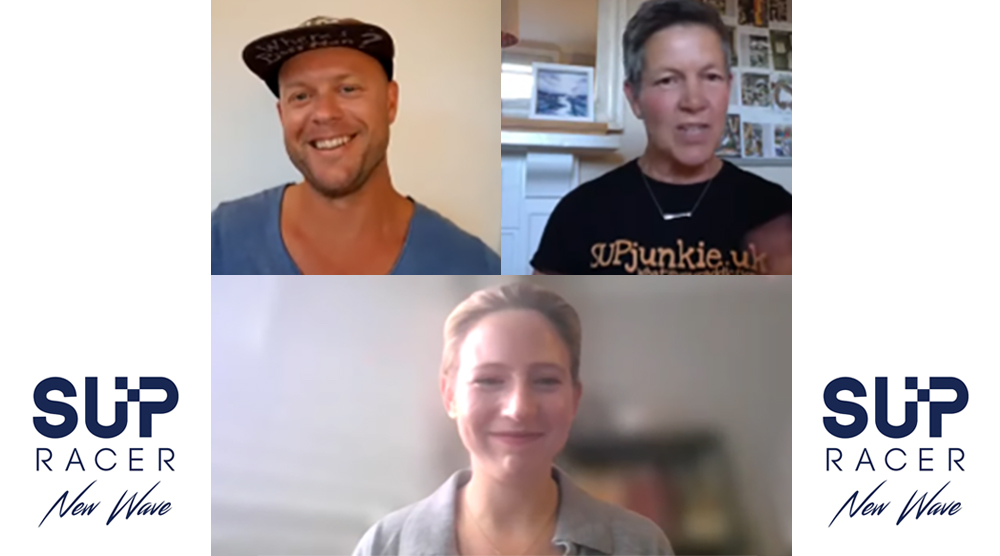 October 20, 2022
by Christopher Parker (@wheresbossman)
INTERVIEW: Meet Betsy Ray, the new owner of SUP Racer

(vid not loading? click to watch on youtube)

The first question I got when I sold SUP Racer wasn't "How much?" but "Who?"
Most people guessed one of the acronyms – "Was it the ISA? ICF? APP? ABC?!" – but everyone was surprised to hear it was neither an organisation nor a well-known member of the SUP community.
SUP Racer's new owner (Boss Lady?) is Betsy Ray, a very passionate young paddler who grew up on the water in Washington DC and now calls London home.
After many conversations with Betsy over the past month, I can confidently say I couldn't have found a better steward for SUP Racer. Betsy has so far proven to be the perfect buyer, and I'm excited about what the future holds for this platform — I really haven't been this excited about the sport in a long time! But instead of looking at Betsy as a "buyer," perhaps "investor/business partner" is more relevant, because even though she now owns a majority stake, I'll be sticking around and we'll be working closely together into the future as we revive and expand SUP Racer's coverage of all things paddling.
Betsy will be managing the business side of things (and making sure I don't go full wheresbossman again), but she'll pop up on the Instagram occasionally and write a few pieces for the blog. I'll be heavily focused on the content side: posting the stories and results, interviewing the athletes, sharing the adventures and restarting the podcasts. We'll also be adding more contributors as the business becomes sustainable, something I'm particularly excited about as SUP Racer looks to become a fully-fledged media house.
If you want to know more about Betsy including her paddling experience and vision for the future of SUP Racer (and our sport), we had a zoom session with SUP Junkie this week to chat about the New Wave. Watch the video up top for the full interview (not loading? watch on youtube). And thank you Sarah for hosting us!
You can follow Betsy on Instagram @betsy.paddles, and if you want to chat business or just say hello it's betsy@supracer.com
---
Betsy in her own words…
PADDLING JOURNEY
I'm extremely passionate about paddling and always looking to add new paddlesports to my repertoire. Every new type of paddling I learn teaches me more about other disciplines, and it feels like I get a bit closer to truly understanding what paddling is all about.
I've been paddling for around 18 years, starting as a kid in flatwater sprint kayak and then adding outrigger and marathon canoe during and after university. At first, I was just trying outrigger because it was simply more accessible than kayak, but soon I developed a real appreciation for what makes outrigger and va'a so unique. I felt the same when I discovered marathon canoe!
I'm currently working on getting comfortable in the surfski, which combines some of my favourite parts of kayak and outrigger. I've been out on a SUP several times and taken lessons from some great instructors, so I'll be doing my first SUP race soon!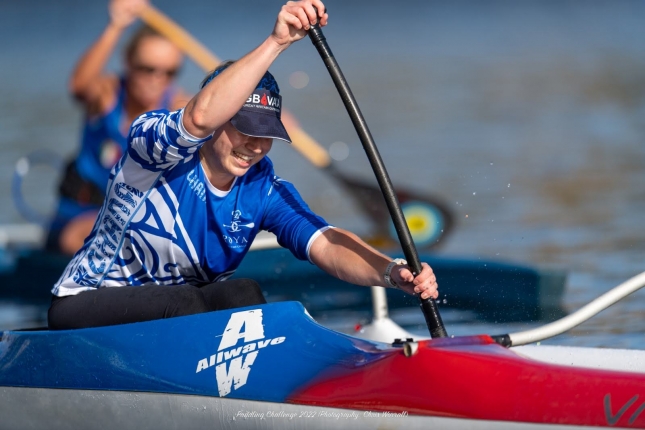 VISION FOR SUP RACER
• Launch the 'New Wave' and create more regular and different types of content that can appeal to both the serious paddlers and those who are much newer to paddling
• Retain an independent journalistic voice
• Create a sustainable business model for SUP Racer to both revive and expand the brand
• Help grow the sport of SUP and get more people into racing
• Grow paddlesports across the board, help fuel crossovers between the various paddling disciplines, and expand the SUP Racer voice to promote more types of paddling (outrigger, canoe, etc)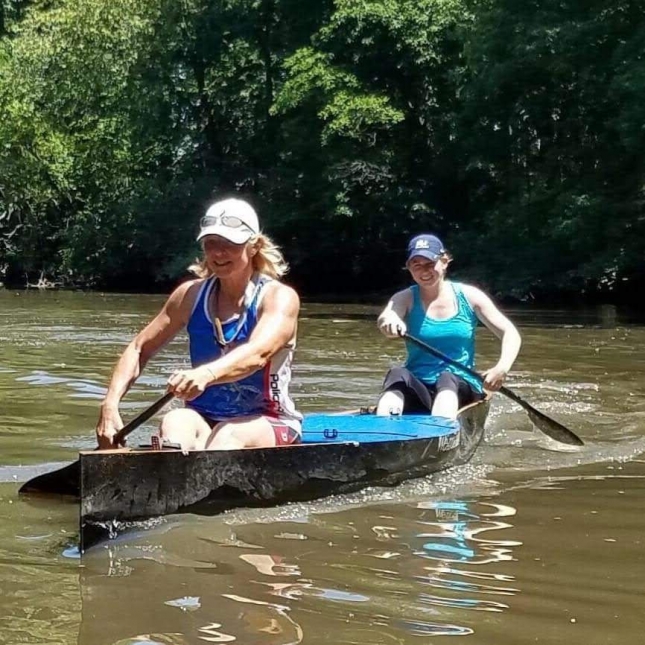 PADDLING HIGHLIGHTS
• Started paddling in 2004 with sprint kayak at the famous Washington Canoe Club in DC
• Competed in flatwater sprint kayak internationally from 2008, racing with Team USA in 2009, 2010 and 2011 including the Junior Worlds in Germany
• Started outrigger canoeing in 2012 in New York and competed along the East Coast
• Began marathon canoeing in 2015, completed the 70-mile General Clinton race in '18 and '19
• Represented Team GB at the 2022 ICV Va'a World Championships in the UK where our women's team finished 3rd in the 1500m V6
• Completed the 90km Great Glen ultra in Scotland in 2021
• Won the St. Ives Bay Celtic Cup (OC1) and took out the UK national title for V1 this year!
• And last but certainly not least, I was the proud Commodore of 'Wanda Canoe Club' in New Jersey from 2017-2019 😀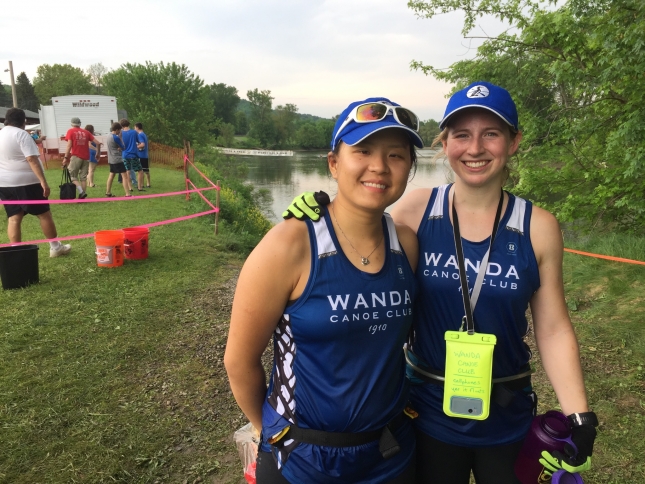 PERSONAL LIFE
I moved to London from New York City in 2019 for work. I love it here! The UK is a great country for growing paddlesports as there's a robust community in marathon kayak, very fast growth in SUP, outrigger just hosted world champs at Eton Dorney, and a lot of energy and potential across paddlesports.
I've had 7+ years of business experience in marketing across various roles including data analytics, client leadership, and team building / management. I believe this will help me bring a lot of value to SUP Racer and the wider paddling community.
I'm married to an ultimate frisbee player (he's also a startup entrepreneur) and we have a husky named Draco. Draco is the underachiever in the family because he hasn't competed at a World Champs yet, but he's still young 😉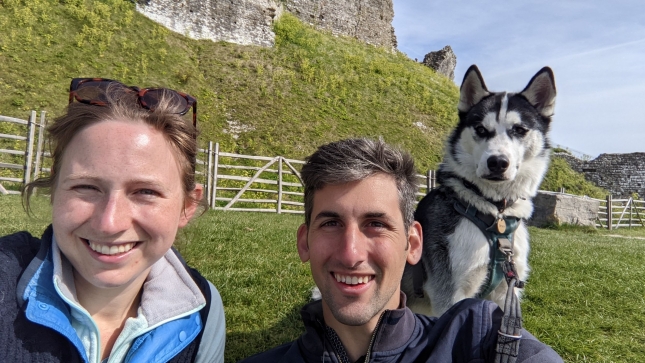 ---