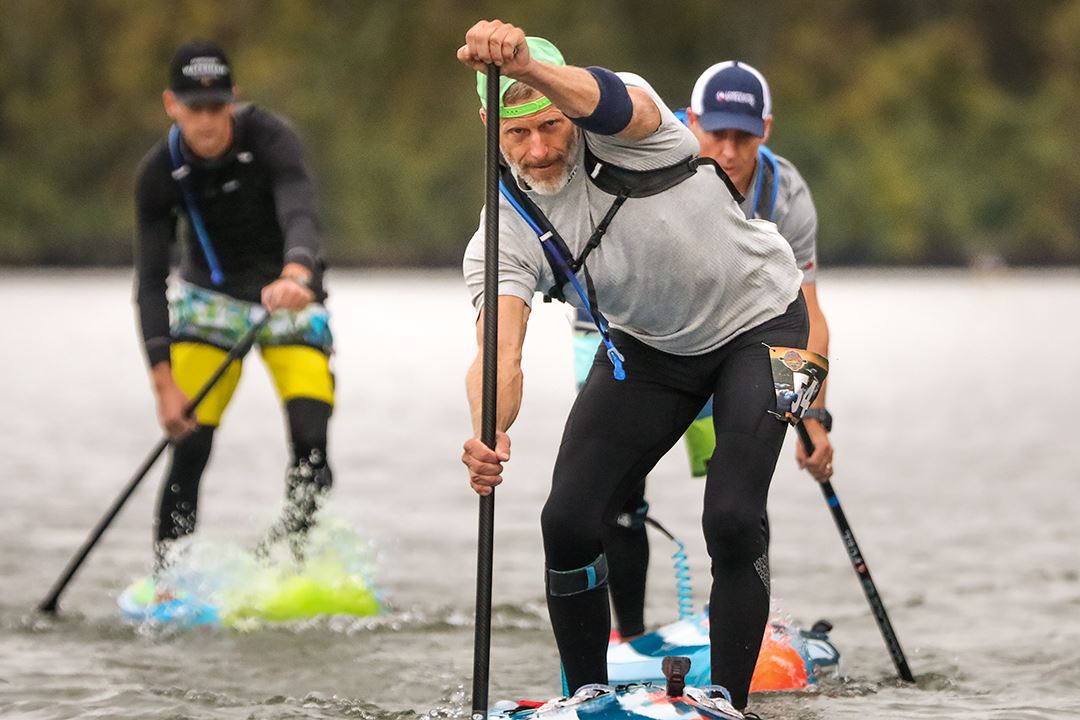 Your breakfast briefing: Larry Cain claims five-straight in Tennessee; Seychelle goes back-to-back.
Good morning and welcome to your breakfast briefing for Sunday, October 28. After two days out of the kitchen, we're back into our daily updates from the world of SUP.
Here's the latest…

LARRY CAIN CLAIMS FIVE-STRAIGHT
Olympic gold medalist and ageless robot Larry Cain has claimed an incredible fifth-straight Chattajack title, earning himself both a place in the sport's history books and a priceless belt buckle8 at the same time.
The Paddle Monster coach outlasted John Batson and Brandon van Elslander along 31 miles of the scenic Tennessee River Gorge. The Paddle Monster coach was full of praise for his fellow race leaders:
https://www.instagram.com/p/BphIfHCDicd/
Chattajack has quietly built itself into one of the world's premiere stand up paddle races. Over 500 starting spots sell out in hours every year (six months out form race day), while the event has earned the nickname "The Inland Molokai" for its mix of challenge and prestige.
* Chattajack also gives out a very special belt buckle to all paddlers who successfully complete five-straight Chattajacks. There were 18 competitors in contention this year.
---
SEYCHELLE GOES BACK-TO-BACK
While Larry Cain had close company in the men's race, Seychelle was far too strong in the women's, claiming her second-straight Chattajack crown in convincing fashion and chilly temperatures.
The victory caps off one hell of a season for the Floridian — Seychelle won her third 11 Cities title last month and finished fourth on The Paddle League World Tour.
Indeed, Seychelle reminisced about her other big victory when I asked her about the conditions: Chattajack was "Holland weather on a cooler day" said the champ.
"Everyone in the first 1/3 of the pack, including myself said it was pretty good"," Seychelle continued "Low 50s [50 Fahrenheit is 10 Celcius] and a little bit of rain, light headwinds the whole time and not too bad with the current pushing us along. But strong headwinds for the last few miles which was really tough…"
Here's how Seychelle summed it up in her own words. We'll have full results posted as soon as we can find them.
https://www.instagram.com/p/BpfL_IjnCX0/
https://www.instagram.com/p/BphJpbLHJ2/
---
FRENCH NATIONALS
We're also tracking the highly-competitive French National Titles that are being held in Hossegor this weekend. The racing continues today, so we'll have a full update on Monday's Brekkie Bites.